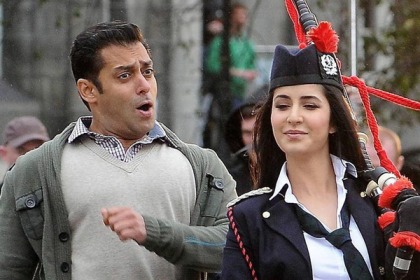 Till now it was actor Salman Khan who was ruling over the trailers and the posters of the upcoming movie 'Ek Tha Tiger'. Due to this many of the fans of Katrina Kaif started doubting the existence of the actress in the movie.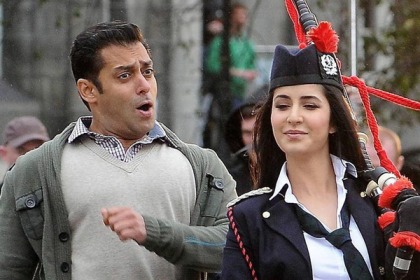 But now the makers have released a new poster of the movie which shows Katrina in the limelight. The poster has the actress posing in a black top with a caption which says, 'The girl who tamed the tiger'.
The caption might be something related to the story, but has some connection to real life too, as Katrina was the one who convinced the tiger of the movie Salman for the movie. This will be the first time Katrina and Salman will be seen together on screen after they called off their relationship.
The viewers are now waiting for the movie to be released. With the latest poster it has created more curiosity among the audience about Kaif's role in the movie. Salman and Katrina have been in a relationship for a very long time but then parted ways a few years back. Reports say that the former lovers are now once again bonding well with each other during the shoot of the movie.