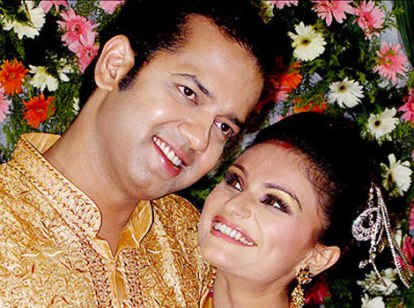 Model Dimpy Mahajan, who shot to fame with the popular reality show 'Rahul Dulhaniya Lejayega', has come in the spot light once more. Mrs Mahajan, despite being a part of the same show said that Rakhi Sawant's show 'Rakhi Ka Swayamwar' was jinxed due to which she could not be with the man she had chosen from the Swayamwar.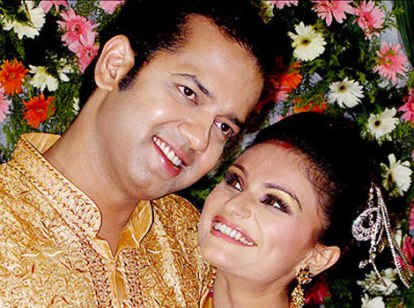 Dimpy was chosen on the day of finale by Mahajan and got hitched on the same day on national television. However, just a few months after the marriage Dimpy filed a police complaint saying that her husband is a wife beater.
While talking to the media Dimpy alleged that she was punched, kicked and dragged. But now that has become the thing of past and the two are now a happy couple. Dimpy said that they have now sorted out their differences.
Last year the model even suffered a miscarriage to which she said that she was sad about it and took a long time to recover from the trauma. On the other hand fellow contestant Nikunj Malik claimed that the reality show was scripted and that it wasn't a game show. Dimpy and Rahul have a 14 year old age gap, to which she says that he makes up for her childlike behaviour.