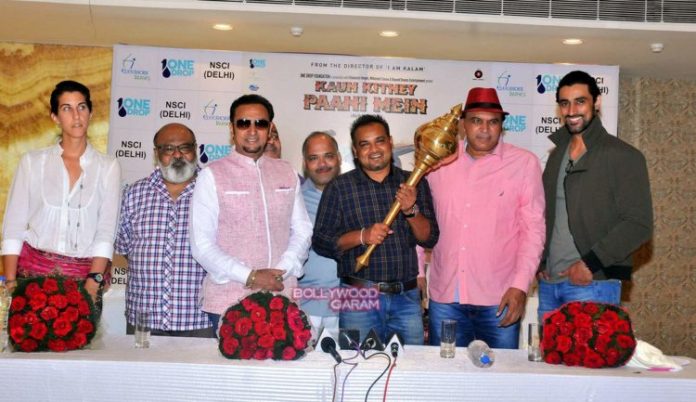 The star cast of the upcoming movie 'Kaun Kitney Paani Mein' promoted the movie at an event in Delhi on August 25, 2015. Actress Radhika Apte, who is also a part of the cast was not present for the promotions as she was in London over other commitments.
Gulshan Grover, Kunal Kapoor and Saurabh Shukla along with director Nila Madhab Panda hosted the press event and interacted with the media. The press event also saw a Canadian NGO member Jacques Rajotte, who is also the executive producer if the flick.
In olden days the phrase 'Kaun Kitney Paani Mein' was used for enmity and rivalry, but the context has changed and here the phrase is more emphasized to show to what extent a person can go for water.
Photo Credits: Viral Bhayani