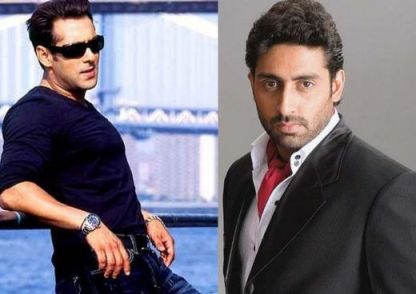 Everyone in the industry is aware what relation Abhishek Bachchan and Salman Khan have with each other. The issued has now become an old one due to which it seemed like the two have also decided to forget and forgive.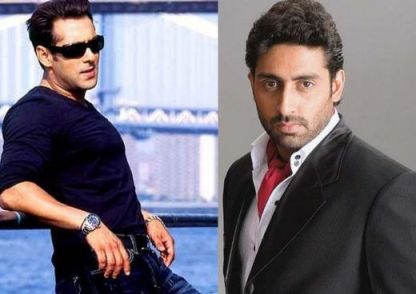 Salman and Abhishek were recently seen bonding together at the Mehboob Studios, as if they were old buddies meeting after a long time. The chemistry between the two had even surprised the onlookers.
Abhishek instead of avoiding each other had met each other and even chatted for a while as if they had been friends for long. Sources from the production unit said that the entire crew had known that both the stars were shooting at the same studio.
To everyone's surprise, Abhishek came in to meet Salman when he was shooting. Abhishek waited for him and when Salman came to know about this he immediately came to meet Abhishek and he extended his hand to greet the 'Dabangg' actor. But Salman hugged him instead and sat down for a chat. Eye witnesses claimed that Salman had even dropped Abhishek to his car. Abhishekn has never worked with Salman, but the Amitabh and Salman have earlier worked in many films.