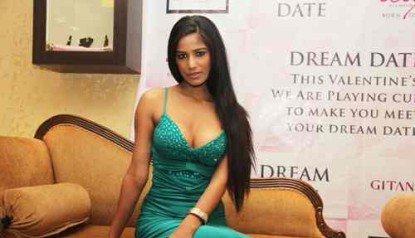 Stripping goddess Poonam Pandey has spoken again towards the popular seminal scientific discovery of God particle by quantum whizzes at CERN. Pandey has urged the scientists to find the G spot of all things.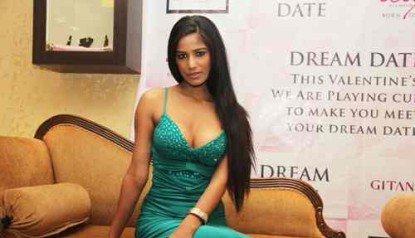 Poonam knows all the tactics to hog limelight, whether its through her nude pictures or through Tweeting catchy one-liners. While the while world is gushing over the scientific discovery of god particle Poonam is more concerned about the G spot and has also urged the scientists to find it.
The Tweet from Poonam said, "Is god particle another name for the g-spot, and the scientist dude found it after much effort last night?? no? ;p" The model continued to say, "They've finally found the God particle, what's taking them so long finding the g-spot?"
The strip queen then come up with a challenging tweet for the scientists, "What's the big deal in finding God Particle… dare them to find the G-spot". Leaving the G spot and god particle, Pandey also observed the international bikini day and posted her images sporting sexy two pieces. Even the fans of Poonam appreciated the model to make bikinis so popular. Till then Poonam has now more to look forward as she will be seen in an upcoming Bollywood movie.