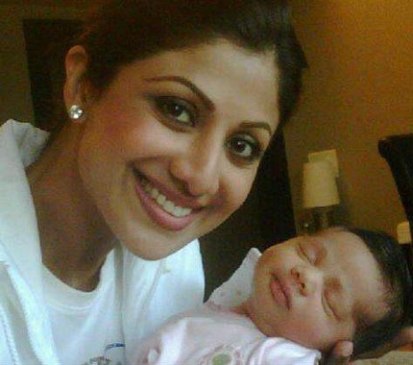 Bollywood actress Shilpa Shetty is now a proud mother of a boy who has been named as Viaan. But a recent picture of the actress holding a new born baby has created a buzz online saying that it is her son.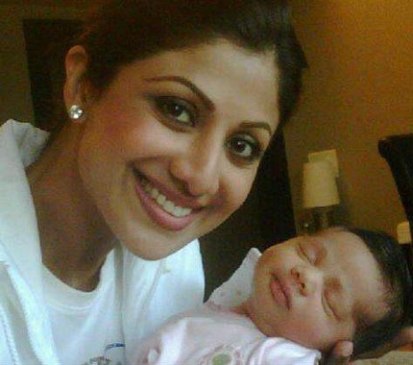 The image is indeed of the actress holding a new born baby, but the actress has denied that it is her baby. The fact is that the baby in the picture is actually Shilpa's niece. The actress took her Twitter account to clarify things.
Shilpa wrote, "There is a picture doing the rounds, claiming it's my son and I. Just want 2 say thats a picture of my niece Shyana and me taken a year back". Like the other celebrities even Shilpa is refraining to share her son's pictures with the world.
Earlier it was Bollywood actress Aishwarya Rai's daughter Aaradhya who created a lot of curiosity among the fans about how her baby looks. But the family is adamant not to share the pictures citing that they are very personal. Last year a fake picture of Aishwarya Rai holding a baby also surfaced online. Shilpa Shetty gave birth to her son on May 21, 2012. This is the first child for Shilpa and husband Raj Kundra.