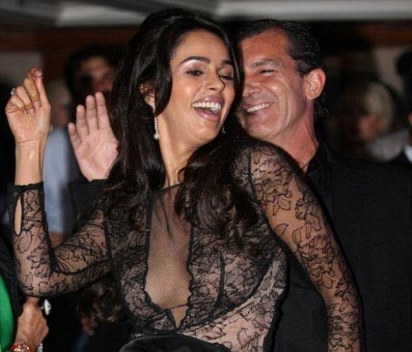 Bollywood's controversy queen Mallika Sherawat, is once again in news and this time she has been allegedly responsible for the tiff between Antonio Banderas and his wife Melanie Griffith. The Spanish actor was in the month of May spotted dirty dancing with the Indian beauty at billionaire Paul Allen's yacht during the Cannes Film festival.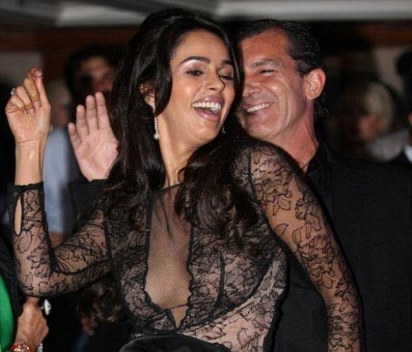 But now the snapshot captured during that moment has created a rift between Banderas and his wife. Close friends of the Spanish actor revealed that Melanie stayed at home, while Antonio was spotted with Mallika at coffee shops and clubs during the festival.
The reports became stronger after Griffith was recently spotted minus her wedding ring. But the friends of Mallika on the other had defended her saying, "Mallika got dragged into the marriage drama after Melanie saw the photos and videos of her husband with the Indian actress."
The stylist friend of the actress Ivan Bitton said that she wasn't responsible for the bitterness between Antonio and his wife. Bitton added that it was the Spanish actor who got attracted to her which was obvious from the video and he had grabbed her from behind. Ivan also said that he also heard him telling her how beautiful she was.