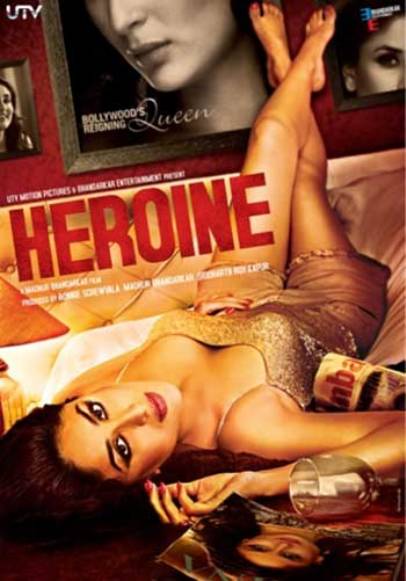 Makers of the most awaited and controversial movie 'Heroine' have unveiled its first official poster. The poster has the protagonist Kareena Kapoor, who will be seen playing the main character of a movie diva.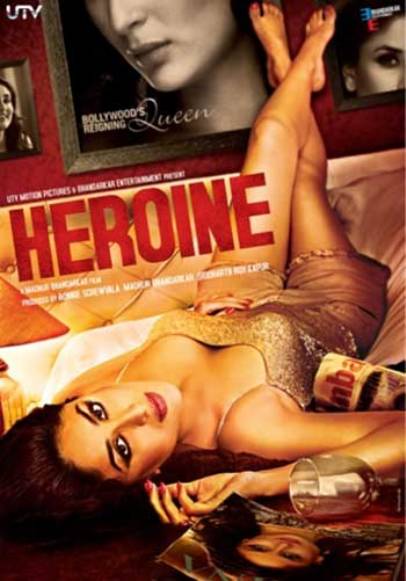 It shows Bebo in an ultra glam avatar where she is seen lying on a bed with her crossed legs. Kapoor in the poster is dressed in shimmery tank top which she us surrounded with magazines, photos and an empty wine glass .
Kareena plays the role of a high profile actress whose career fails and her personal life also gets ruined. In an interview, Kapoor has described her character as a 'abipolara and aschizophrenia personality'.
Bhandarker Tweeted, "Presenting the 1st poster of Heroine all my well wishers. Hope you like it." The film will be released on September 14, 2012 and also stars Arjun Rampal and Randeep Hooda.
Randeep will be playing the role of a popular cricketer while Rampal will be playing the role of a movie star. Earlier there were reports that the flick will also have a steamy scene between Kareena and Rampal. The movie was launched last year at Cannes and since then the movie has been driven by controversies.