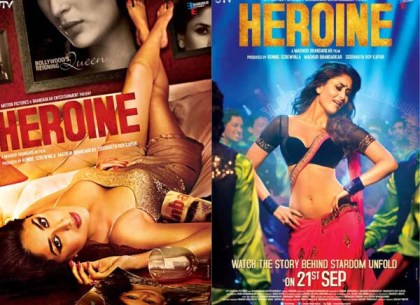 Film maker Madhur Bhandarkar recently released the first poster of his much awaited movie 'Heroine' on the social networking site. Bhandarkar since then has been receiving a lot of praises, but the poster idea might not be an original one and could be inspired.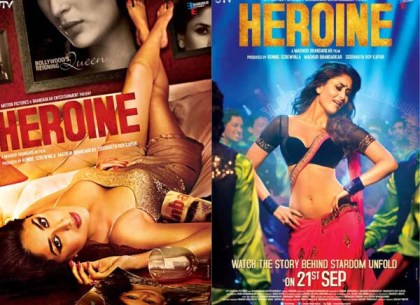 The poster revealed by Bhandarkar has Kapoor lying on the bed with plenty of posters and a wine glass around her. The idea for the look of the poster seems to be inspired by the book cover of Siddharth Dhanvant Sanghvi's The Lost Flamingoes of Bombay.
Even in Sanghvi's book the main character s a film heroine whose name is Zaira, while in 'Heroine' Kareena plays the main role of a film actress whose career has gone for a toss. People on Twitter have received the poster well and have appreciated it as well.
Madhur Tweeted, "Thank you for the enormous and overwhelming response for the posters. Promo to be launched on 25th evening". So far Madhur has not yet commented on the allegations that the poster has been copied. The first teaser of the movie is expected to be released on July 25, 2012. Madhur has waited long for the movie to be released and is now all set to be released on September 21, 2012.