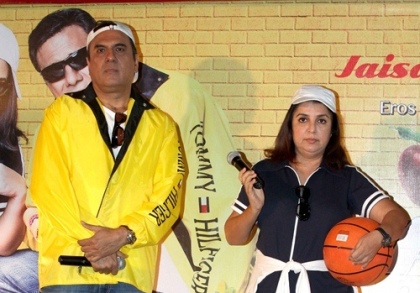 Bollywood's adorable comic actor Boman Irani will soon be seen in the upcoming movie 'Shirin Farhad Ki Toh Nikal Padi', where he will be romancing with the choreographer turned film maker Farah Khan. The actor confessed that he was a bit uncomfortable while getting close to his co-star.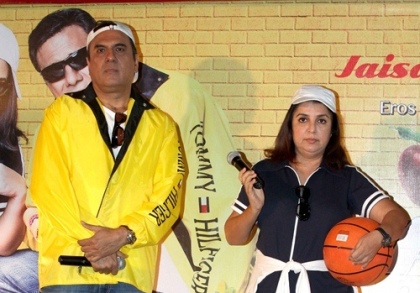 The movie is a story about a 40 year old couple who fall in love with each other. Boman while talking about the role said that their approach towards the role was more immature as they did not know how they would romance at the age of 45 like they hold hands or send messages or flowers.
Boman added that falling in love was immature catching and holding hands is done in a very clumsy bumbling fashion. The promos of the movie has shown some amazing chemistry between the two, while Farah looks amazing in the trailer.
The 'Main Hoon Na' actor also confessed that he wasn't very comfortable with the character but did it for the sake of the role. The actor also said that it was good that he wasn't comfortable as it is good for the character. The film narrates the story of Farhad Pastakiya played by Boman who is a 45 year old Parsi bachelor and works a sales man of bra and panty.