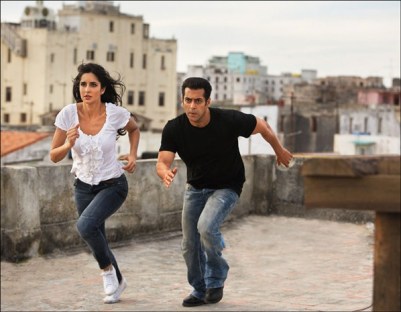 Film maker Kabir Khan's 'Ek Tha Tiger' has been released on August 15, 2012 and has been termed as Salman Khan's best film since 'Dabangg'. The earlier movies like 'Ready' and 'Bodyguard' could not raise the bar so high.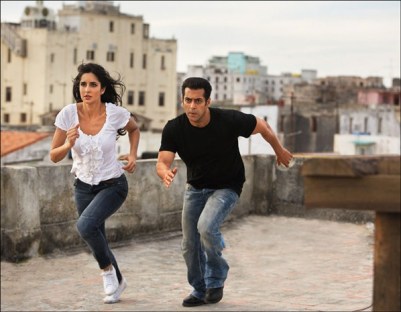 The movie also has Salman's ex flame Katrina Kaif and the pairing has also been a factor to attract the audience to the theatres. Salman in the movie plays the role of a RAW agent and yes he fights, punches, breaks bones, shoots and overall entertains with his attitude.
Tiger played by Salman, is a sincere agent who does not have any women in his life and hasn't even taken leave in the past 12 years. But then he is sent on a mission, where he meets Zoya, played by Katrina.
The mission of Tiger in the flick involves anti-missile technology. There is romance, thrill and plenty of action like a Salman movie is supposed to have. There are many exciting moments created by the film maker which shows the best of Salman. There are also scenes with chases on the terraces, trams and cars which can excite the audience. Katrina is as usual graceful and its indeed a fresh change to see her opposite Salman after a long time.