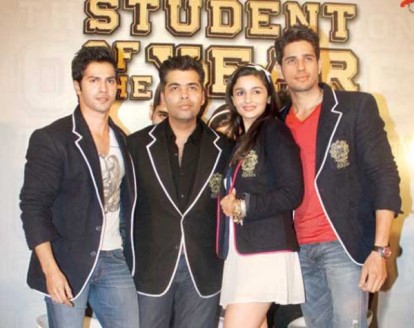 The old and popular 1981 hit song 'Disco Deewane' which was sung by the Pakistani singer Nazia Hussain has been revived by the film maker Karan Johar. Johar has adapted the track for his upcoming movie 'Student of the Year'.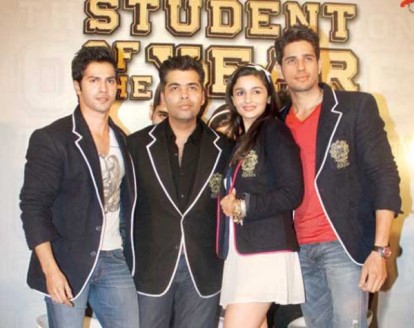 The song has been revived by the music directors Vishal and Shekhar and is sung by Sunidhi Chauhan. The composers have also retained some of the portions of the original song which was sung by Biddu and Nazia.
Sources from the production unit said that Karan was keen in retaining the song and picturised it on the lead actors Varun Dhawan, Siddharth Malhotra and Alia Bhatt. The film maker wanted the first song of the film to be a chart buster and that he was also clear that out of the sic tracks 'Disco Deewane' would be the first song for the Audience.
The whole team had agreed on the decision. The song 'Disco Deewane' charted in 14 countries and also became the biggest selling Asian pop record of that time. It had even changed the trends in music across South Asia where it broke many7 sales records. It sold 1,00,000 records within just a day of its release in Mumbai alone. Checkout the teaser of the song below.