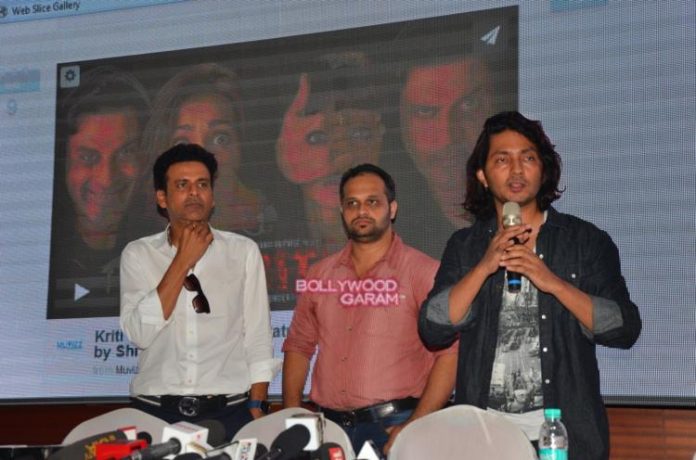 Actor Manoj Bajpayee with filmmaker Shirish Kunder held a press conference to address the plagiarism issue over their short film 'Kriti' in Mumbai on June 30, 2016. The short film was recently pulled down from YouTube due to some legal issues between Shirish and Nepali filmmaker Aneel Neupane.
The Nepali filmmaker has claimed that the short film 'Kriti' has a striking resemblance with his short film 'Bob'. Shirish defended his movie and talked about the unfair things happened to them in the past few days.
The filmmaker added that they have sent a legal notice to Aneel. Both the movies have been removed from YouTube.
Photo Credits: Viral Bhayani