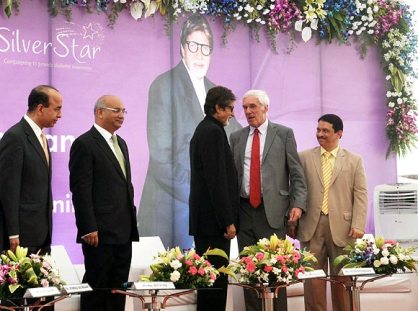 Bollywood superstar Amitabh Bachchan, on the occasion of his 70th birthday on October 11, 2012, had a grand celebration apart from his various engagements. The star reached out to all his fans who wished him for his birthday by posting on public forums and tweeting thank-you messages. The actor was overwhelmed as he saw a huge crowd of fans outside his residence on his birthday. A special art exhibition was dedicated to the living legend, and several wishes poured in from all corners of the country.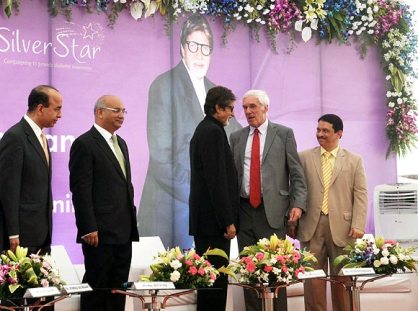 Bachchan tweeted 'Kindness, grace affection a warm smile put together and shaken, can prove to be the most potent love potion .. I am drenched in it! Genuine affection can never be hidden … give it once and experience the results .. its no storm or cyclone, its a space emission!' The actor also mentioned that his 70th birthday was the grandest and biggest birthday he had experience. It was conceived and executed by his loving wife Jaya.
Apart from relaxing and celebrating the day, the 'Black' actor even inaugurated a mobile diabetes van which was named after him. The mobile diabetes unit is known as Amitabh,  and is part of a charitable organization which the actor patronizes in Mumbai. While talking about the new unit, the actor said that free diabetes tests will be conducted by these mobile units and that he is proud to be associated with it.
Photo Credits: Rediff