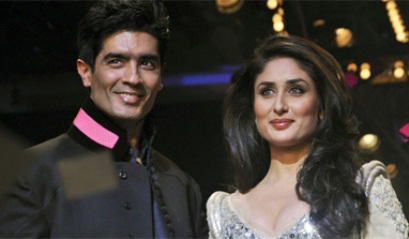 Bollywood's celebrity designer, Manish Malhotra has had enough with other designers taking his share of the lime light, claiming that they have designed Kareena Kapoor's wedding outfits. In an exclusive interview, the designer revealed that he alone has designed all the clothes for Bebo's wedding with Saif Ali Khan, which is expected to be solemnized on October 16, 2012.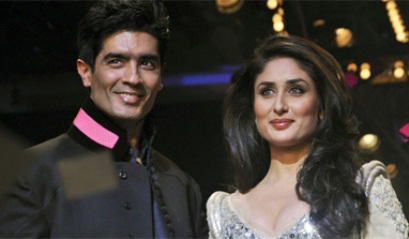 On the other hand, designer Ritu Kumar has been claiming that she had been given the responsibility to restore Sharmila Tagore's wedding outfit, which will be worn by Kareena for her wedding. Manish said that waht was claimed by Ritu is not true, and that for the past two weeks workers in his unit have been restoring Sharmila's wedding lehenga which Kareena will be wearing on October 16, 2012.
When asked why Ritu had made claims about designing the dress, Manish said that he shall not comment on it as she is a senior designer. Malhotra who is also known to be the best of friends with Kareena, said that he is doing all the outfits for Kareena's wedding.
The designer said that he is also doing Kareena's sister Karisma's outfits. For the pre-wedding function Manish has designed a 'garara', and for the wedding on 16th the actress will be wearing the royal lehenga and another lehenga for a party with close friends. For the formal reception in Delhi, Kareena will be wearing a special sari.