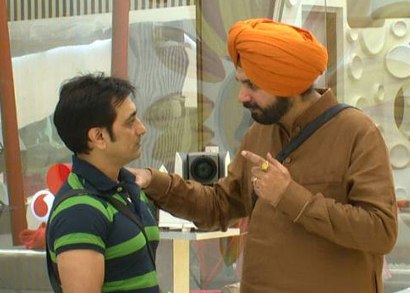 For quite possibly the first time in Big Boss history, all housemates were nominated because one of them did not nominate anyone. Veteran cricketer Navjot Singh Sidhu refused to nominate anyone in the house on Sunday, due to which everyone was nominated.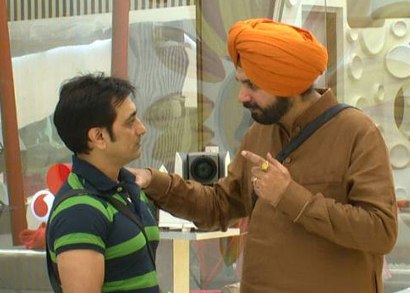 All the contestants of the house went into the confession room and gave the names of two contestants each that they would like nominated, but Sidhu refused to do so. Sidhu, while defending his decision said that it was against his principles.
Bigg Boss then warned him that he will have to be punished if he does not co-operate in the nomination process, to which the cricketer said that he will accept his punishment willingly. As a result, it was shock for all the housemates to learn that they were all nominated as a result of the cricketer not nominating anyone.
Most of the housemates were shocked, angry and upset, while some of them laughed. The housemates then took turns and tried to convince Sidhu to reconsider his nomination so that the others do not suffer. TV actress Urvashi was seen arguing with actor Rajeev Paul for saying that he did not respect Sidhu for his decision to not nominate anyone. Finally, Sidhu gave in and nominated two people he wanted to be eliminated from the house.