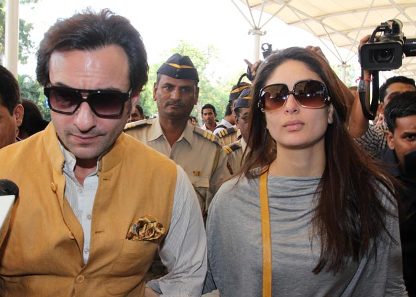 Bollywood stars Saif Ali Khan and Kareena Kapoor have made their marriage official by tying the knot recently, and in the past few days a few pictures were released to the media which were taken from a private party, which was hosted by Saif and Kareena for their close friends. These pictures have started to create some controversy.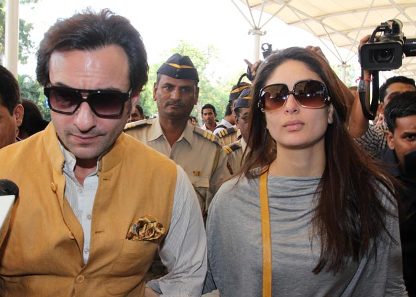 On October 15, 2012, the couple had hosted a dinner party for close friends and family at the couple's new pad in Satguru Sharan in the Bandra area of Mumbai and shutterbugs managed to get a few pictures from the private party, as they sneaked into an adjacent building which was under construction.
Some of the pictures even had Saif and Kareena kissing each other. Saif was enraged and upset over the pictures, as well as with the security arrangements, as they were not up to the mark. The actor immediately went to the concerned head of the security service and got the watchmen sacked for negligence of their duty.
Sources said that the paparazzi had managed to convince the security guards to allow them to sneak on to the terrace of the adjacent building. Saif made sure that he sacked the security men, who were deployed that night before leaving for Pataudi .
Photo Credits: NDTV