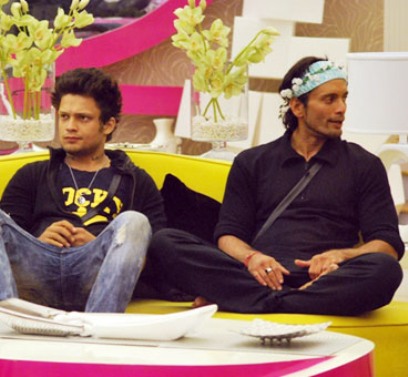 The reality show Bigg Boss 5 has come to an end but everyone must be wondering what could have happened between Aakashdeep Saigal and Siddharth Bhardwaj after they were released from the house. Siddharth and Sky while in the house had constant spats over petty issues.
But surprisingly, even though they are now open to say and do anything, the two are at peace. Sid after the finale episode expressed that he does not have any grudges against Sky and that everything happened due to the circumstances.
Siddharth added that he is sure that Sky is a good guy and all that happened was due to circumstances. The VJ also mentioned about Pooja Missra and said that she was the most controversial housemate and got in to unnecessary fights in the house.
Moreover, even Sky said that he does not want to say anything wrong about Sid and explained that it is not easy to share a room for three months with a new person. The TV actor said that he did not have any game plan before entering the show and he found it difficult to make relations with the other housemates especially in a situation when the other housemates are from different background.