Wishing Hrithik Roshan a Very Happy Birthday
Actor Hrithik Roshan waves out to his fans from the balcony of his residence on his birthday on January 10, 2017. Fans thronged outside his residence to catch a glimpse of the 'Bang Bang' star on his 43rd Birthday.
Roshan turned 43 on January 10, 2017 and with each passing day, the actor seems to be unstoppable, looks younger and continues to win the hearts of his fans.
On the work front, the actor is all set to be seen in the upcoming movie 'Kaabil' opposite actor Yami Gautam and is all set to hit the theatres on January 25, 2017.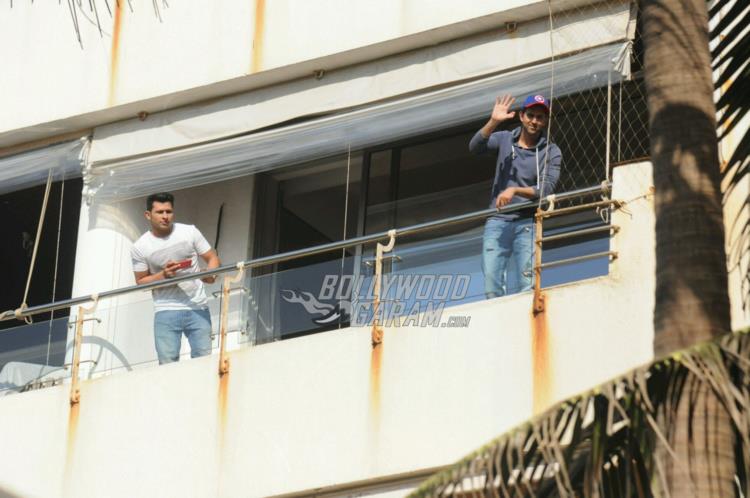 We even got a few pictures from the star's birthday bash held the same evening –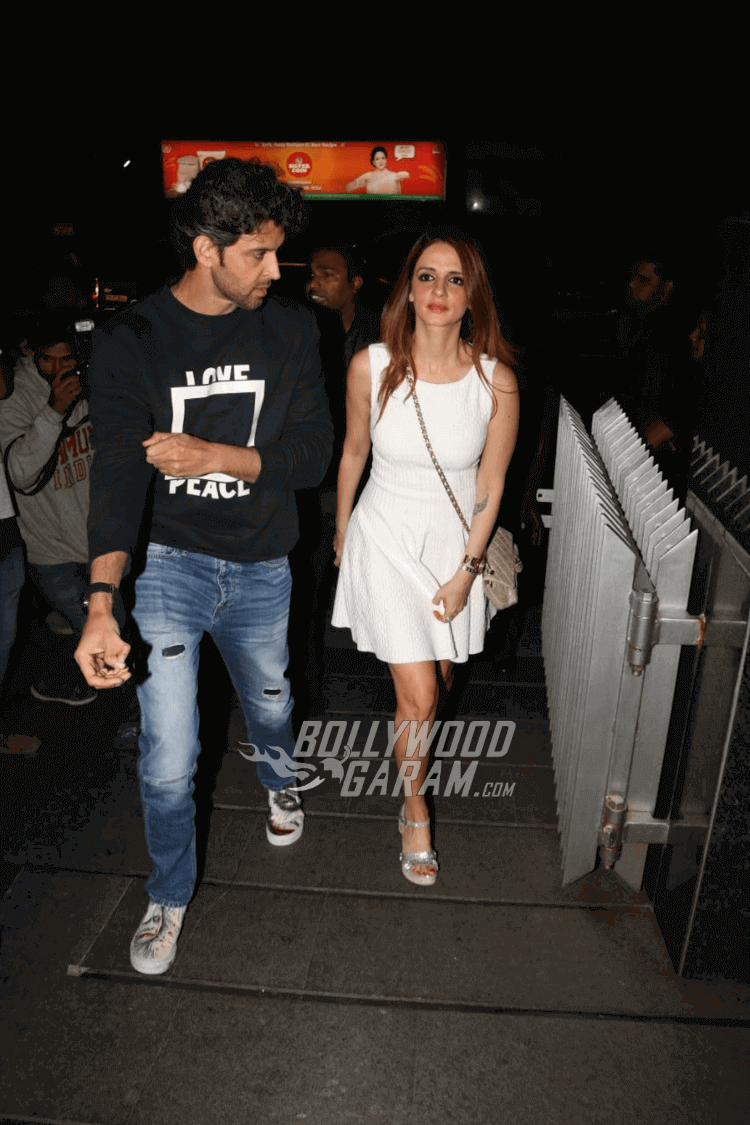 We are happy to know that Hrithik Roshan and Sussane Khan have maintained cordial relations even after their divorce. Ex-wife Sussane Khan's presence at his birthday bash confirmed the same.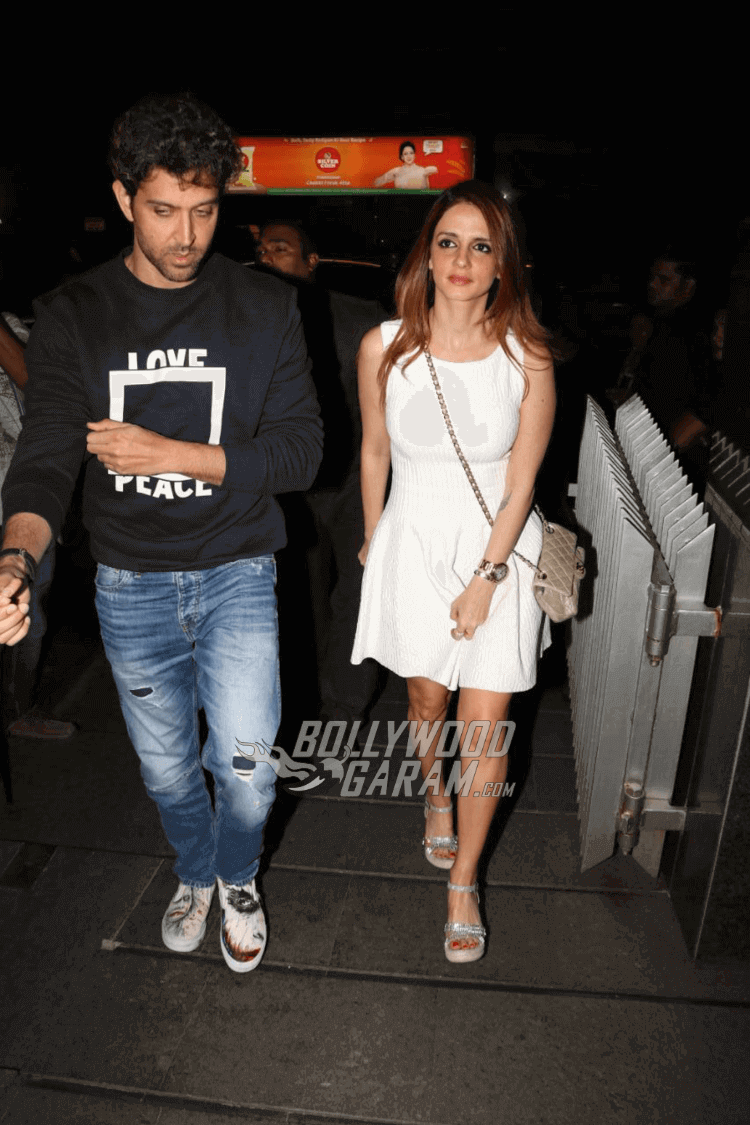 Is there scope for a patch-up, we wonder? They look stunning together.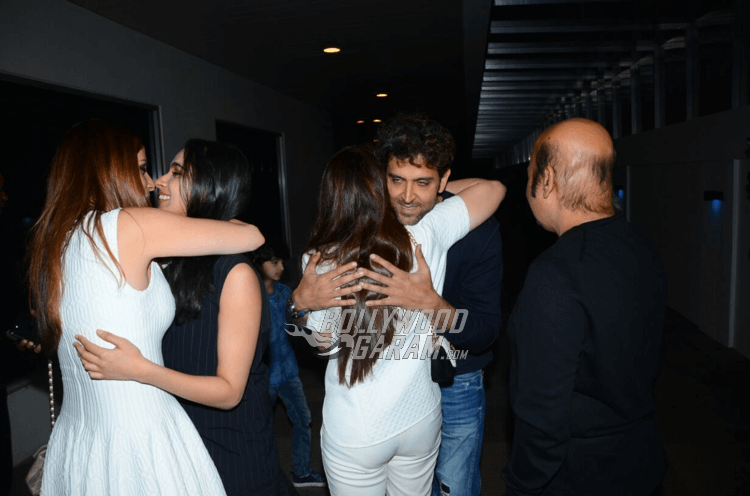 Here's Sussane and Hrithik Roshan greeting guests as they arrived at the party. It was a small private affair attended by only family and close friends.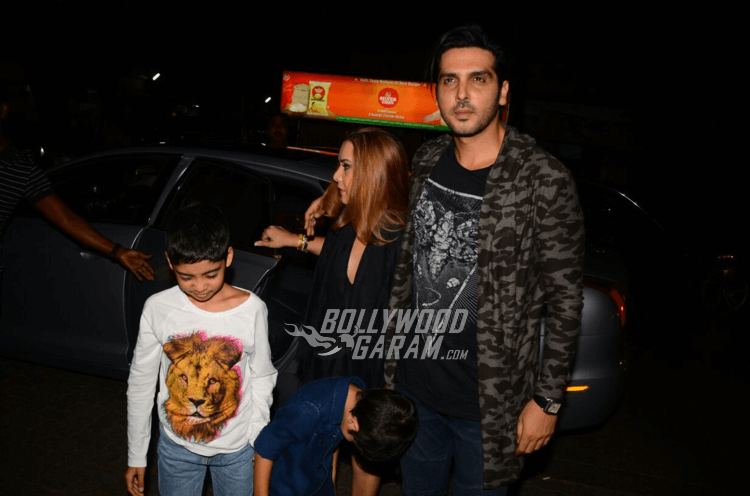 We got a glimpse of Zayed Khan with his two sons and wife arriving at Hrithik's 43rd birthday bash.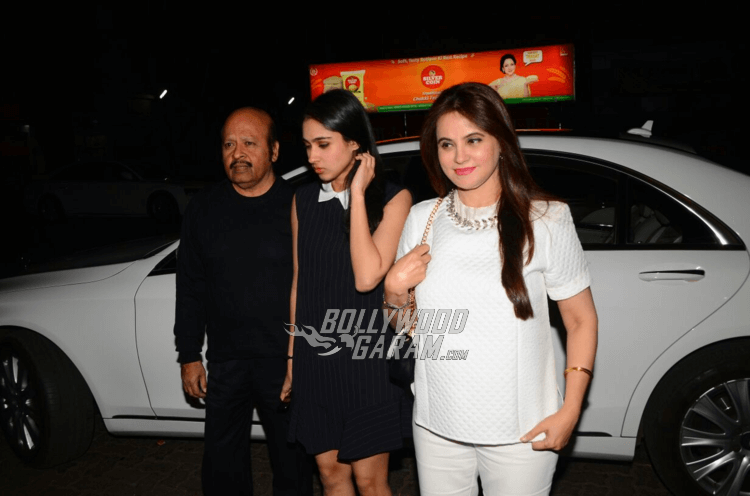 We even caught Hrithik's uncle, Music Director Rajesh Roshan along with daughter Pashmina Roshan and wife. They all looked lovely as the ladies opted for minimalistic designs and Rajesh Roshan chose to go all black.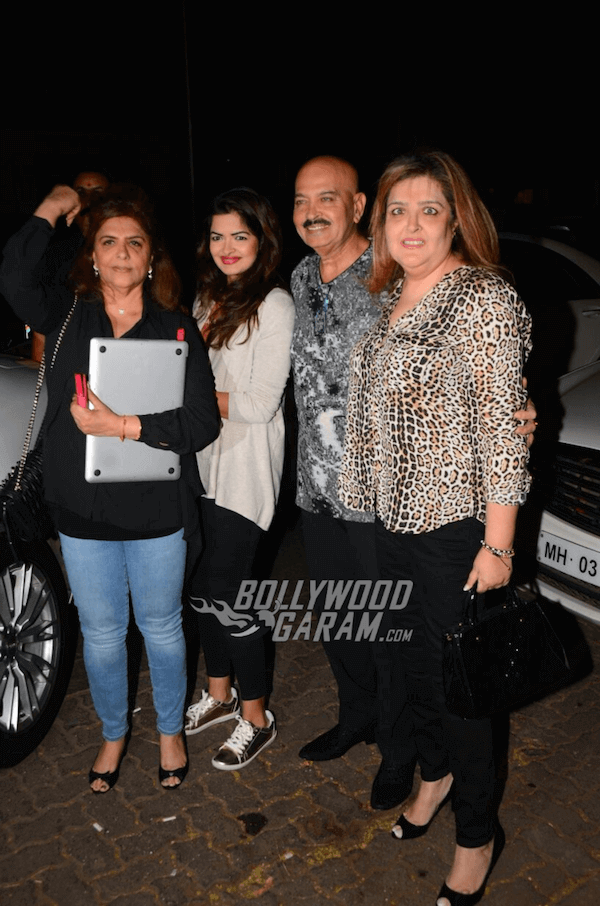 Lastly, here's father Rakesh Roshan and mother Pinky Roshan, posing along with a few guests.
We hope you enjoyed this gallery! Do check out all the bare chested photos from Hrithik Roshan's stunning Birthday Photoshoot.
Photo Credits: Viral Bhayani