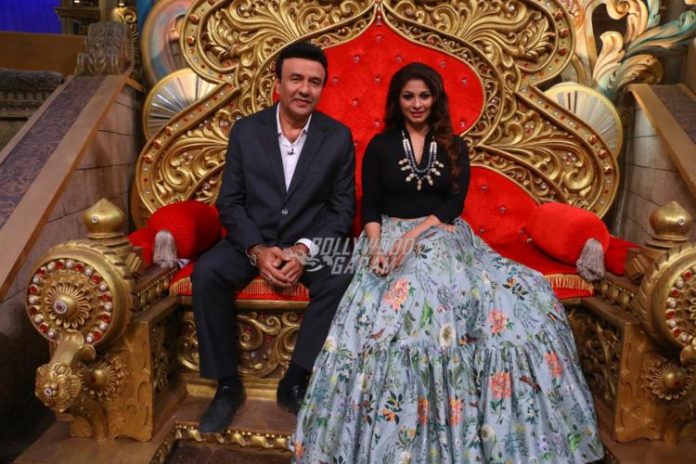 See Exclusive Pictures from Comedy Nights Taaza Episode Featuring Anu Malik and Tanisha Mukherjee
Bollywood composer Anu Malik and actress Tanisha Mukherjee shot for a special episode on the show 'Comedy Nights Taaza' on Mumbai on January 15, 2017.
The Neal 'n' Nikki actress appeared on the show in a long floral printed skirt and a black top, paired with a statement neckpiece while Anu Malik chose to go all formal with a dark grey suit.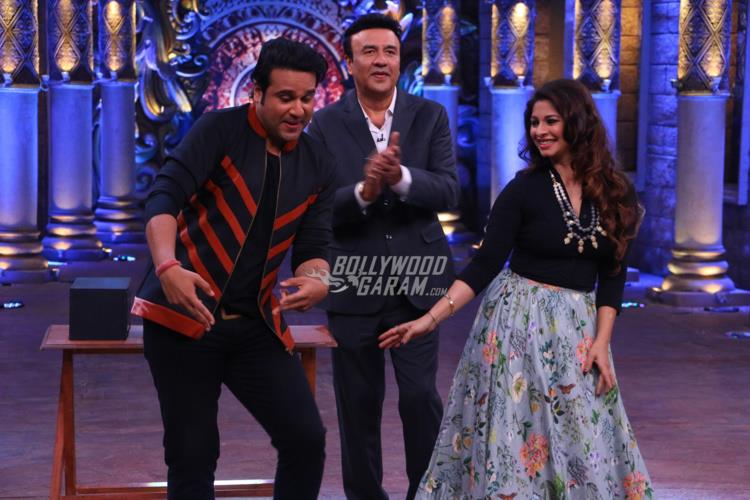 The composer and the actress had a great time with all the comedians on the show and enjoyed the roast throughout!
We even got a few pictures from the several role play acts performed by all the comedians on the show –
Comedian Sudesh Lahiri dressed up as Bigg Boss Season 10 contestant Lopa Mudra, actor and comedian Krishna Abhishek dressed up at Bigg Boss Season 10 contestant Swami OM ji in a role play act, which was a complete laughter riot!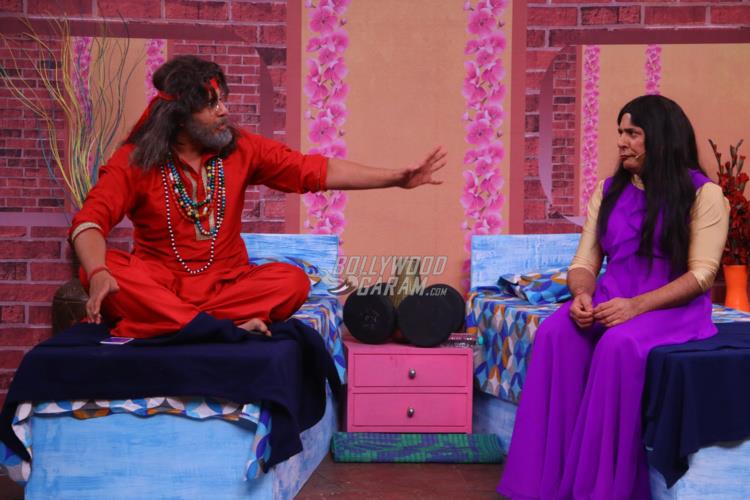 This act was followed by an imitation of VJ Bani, who is currently a strong contender of the winning title in Bigg Boss Seaosn 10. Comedian Aditi did a fantastic job with the dumbells and braids, while Krishna continued his playact of Swami OM ji, throughout.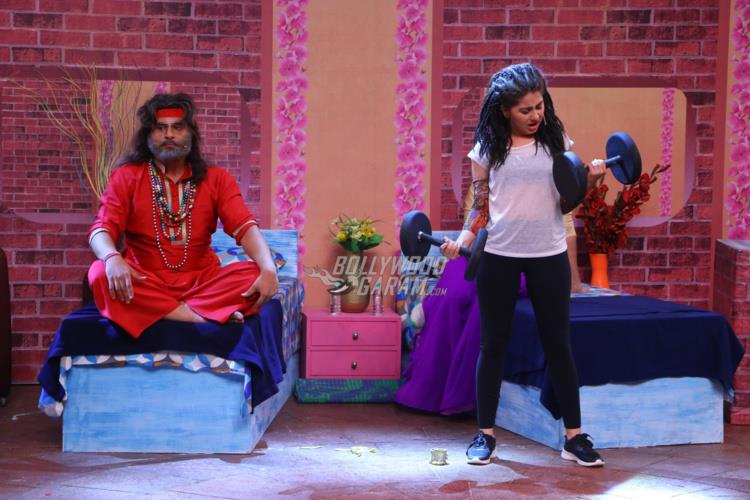 Other highlights from the show include, Mona Singh's spot on imitation of the stereotypical hindi television soap opera 'bahu' and stand up comedian Manan Desai's hilarious imitation of a newly wed woman!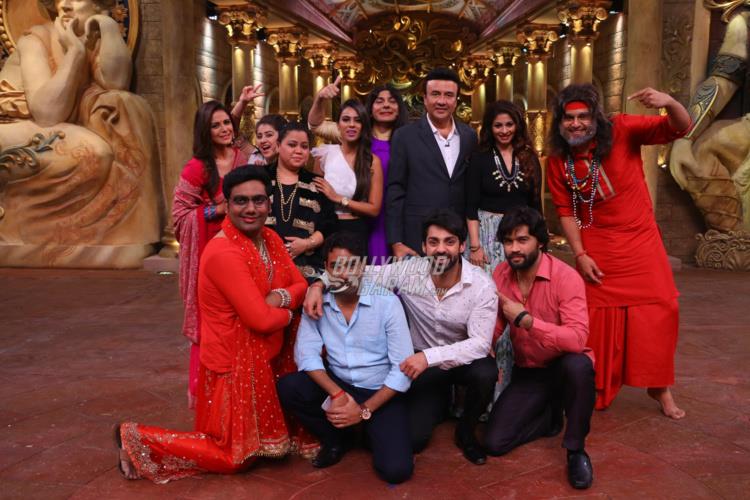 Stay tuned for latest updates from Comedy Nights Taaza only on Bollywood Garam!
Photo Credits: Colors TV