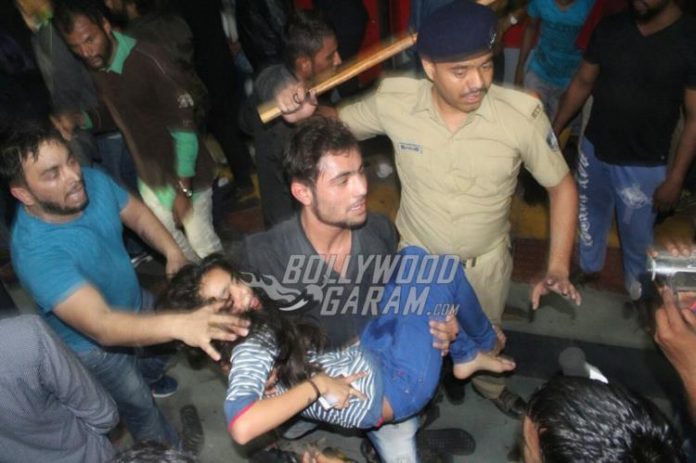 Raees train promotions turns tragic
Makers of the movie 'Raees' started off their train journey on a great note, but the journey gave them a few bitter experiences. Shahrukh was on the August Kranti Express to Promote 'Raees' from Mumbai to Delhi. On the way, the train crossed stations Vapi, Surat and Vadodara. Tragedy struck at Vadodara when several fans gathered at the station to catch a glimpse of the star when the train halted at the station at 10:30 pm. One man passed away due to cardiac arrest and a few were injured after a near-stampede broke out.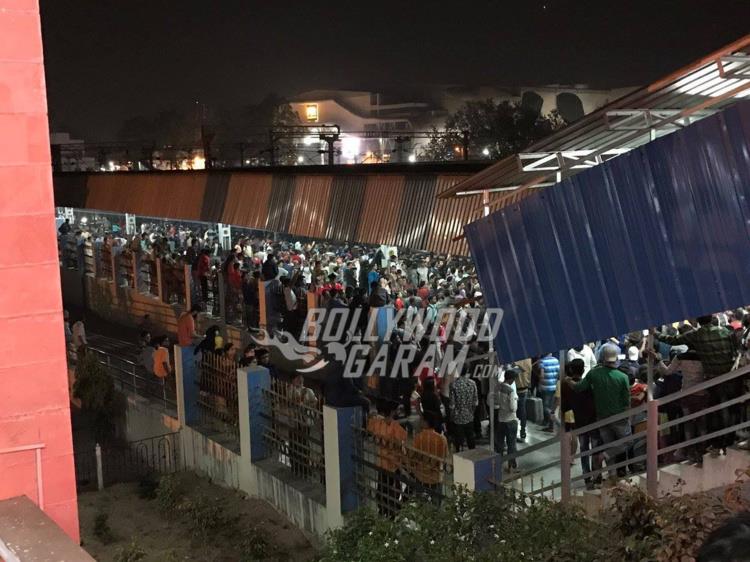 Despite security arrangements, the police had to resort to lathi charge to have a control on the crowd. Many fans slipped and got injured. Farid Khan Sehrani, was caught in the stampede at the Vadodara Station who came with his family to meet a female journalist travelling along with Shahrukh. Sehrani suffered a cardiac arrest and collapsed as the situation worsened. Farid had suffered a heart attack in the past and was advised not to go to crowded places.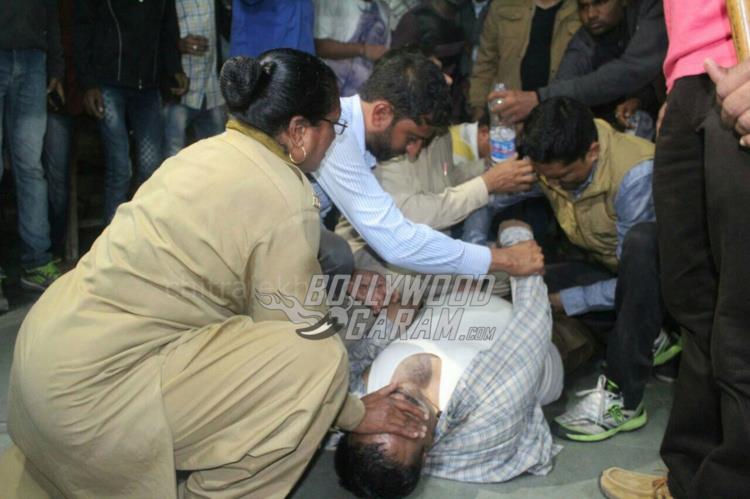 The incident also injured a few policemen who were trying to control the crowd. The 'Om Shanti Om' star described the incident as unfortunate. Reports say that the crowd had went out of control when the train started leaving the station and that people started banging the windows and were running along with the train. The 45 year old deceased fell unconscious and was immediately rushed to the hospital where he was declared dead.
Shahrukh was accompanied by actress Sunny Leone, producer Riteish Sidhwani, director Rahul Dholakia and many other media personnel. The movie was already surrounded by many controversies and the recent incident might even work against the movie. 'Raees' which also stars Mahira Khan, Nawazuddin Siddiqui and Atul Kulkarni is all set to hit the theatres on January 25, 2017.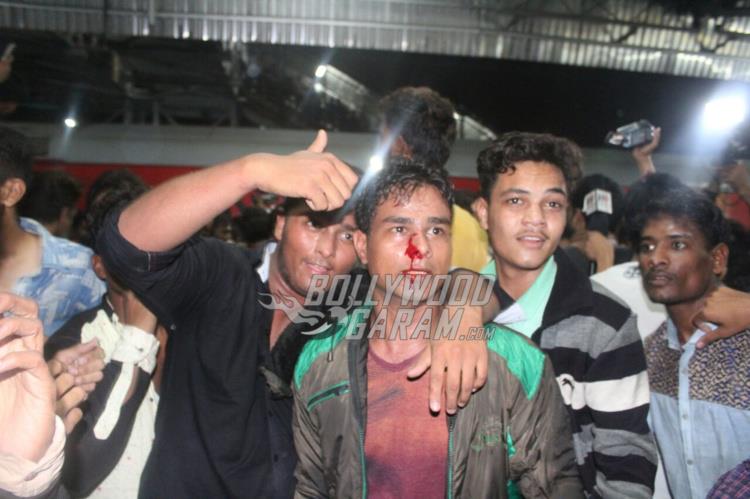 Photo Credits: Viral Bhayani