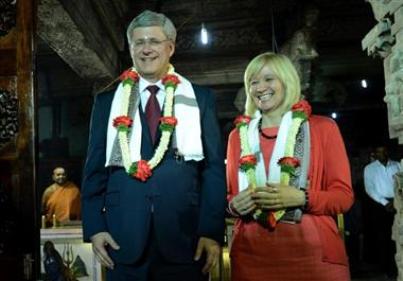 Canadian Prime Minister Stephen Joseph Harper said on his recent visit to India, that he has found something common in a Bollywood plot and the relations between India and Canada. The 53-year-old recently tweeted about a love story on India and Canada, which read 'India and Canada: A love story?'.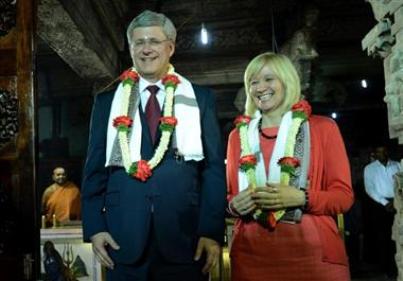 Harper visited Punjab on November 7, 2012 and has kept in touch with his followers ever since, updating his Twitter account regularly. The Prime Minister has a good grasp on Bollywood stories and also posted a video along with his tweet. The video had Harper delivering a lecture at the World Economic Forum in New Delhi, where he gave an example of young lovers in Hindi movie .
Harper said that there is a parallel between the Canada-India relationship and that of a typical Bollywood plot. The Canadian Prime Minister added that the two countries know that they are meant for each other, but have obstacles to overcome. He compared this to Hindi movies, where eventually the obstacles are overcome and there is a happy ending before viewers lose interest.
Stephen, along with his wife Laureen, visited the Takht Kesgarh Sahib gurudwara and the Virasat-e-Khalsa complex at Anandpur Sahib, which is 80 kms from Chandigarh in Punjab. The PM also tweeted a pic of him and his wife in front of the Taj Mahal.