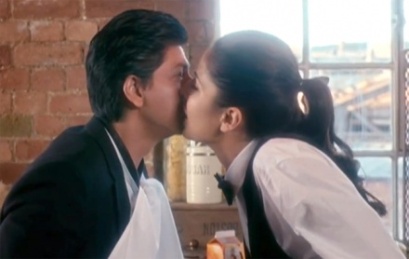 Before Bollywood star Shahrukh Khan signs any movies he generally has only two conditions and those are no kissing co-stars onscreen and no horse riding. However for his recently released movie 'Jab Tak Hai Jaan' (JTHJ) it seems like the actor has broken his first condition regarding kissing onscreen.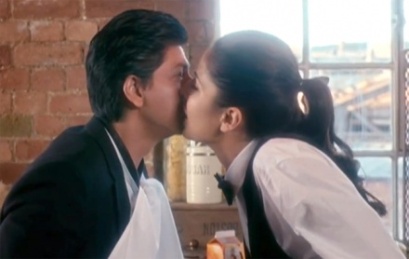 In JTHJ Shahrukh is surprisingly seen kissing his co-star Katrina Kaif intimately not once, but a number of times. The 'Ra..One' star has romanced many Bollywood beauties onscreen in the past, including big names such as Madhuri Dixit, Juhi Chawla, Priyanka Chopra, Karisma Kapoor and Kajol. However, this is the first time he has broken the kissing rule.
A section of audience has reportedly found this new side of the 'Swades' star a bit awkward, possibly due to the huge age difference between him and Kaif. Many people have also allegedly been shocked, as they accepted the actor for not getting too intimate with his co-stars onscreen.
The popular microblogging site Twitter has been abuzz with several comments from the superstar's fans expressing mixed reactions over the movie's content. Many people have also been left wondering what another Bollywood actor Salman Khan might think of the act, as Salman and Katrina have shared a colorful past.
So far JTKJ has received mixed reviews from the audience, however Yash Chopra has been appreciated for his commendable work.