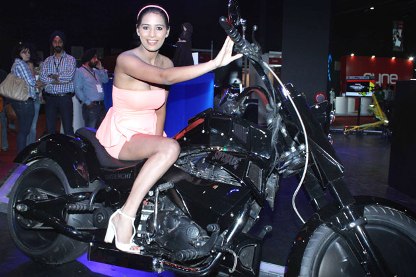 Strip queen Poonam Pandey who is these days busy shooting for her upcoming movie 'Nasha', says that she is going to surprise her fans with her boldness in her debut movie. Pandey's debut movie will be directed by Amit Saxena of 'Wake Up Sid' fame.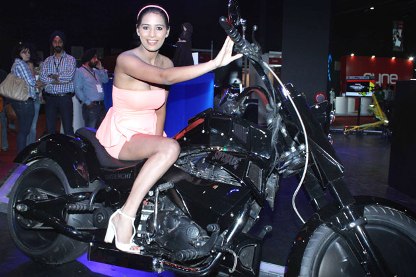 Poonam, while talking to reporters said, "I am a bold person, so I was quite comfortable shooting for the bold scenes. In fact, I enjoyed shooting for the bold scenes. I am here to entertain the audience and I am doing my job". The crew has been shooting for the movie since November 5, 2012.
The posters and teasers of the movie have already become the talk of the town. Pandey said that they started shooting in Mahabaleshwar and that it was amazing to shoot there. The model also said that the weather was cold but it was the perfect location to shoot.
Poonam also revealed that they were shooting a few scenes in the open and some scenes inside a room. While talking about the first look of the movie Poonam said that everyone loved it, but revealed that it wasn't easy to shoot. The actress said that she had to pose for each and every alphabet (in the promotional movie banner) to make it look authentic.