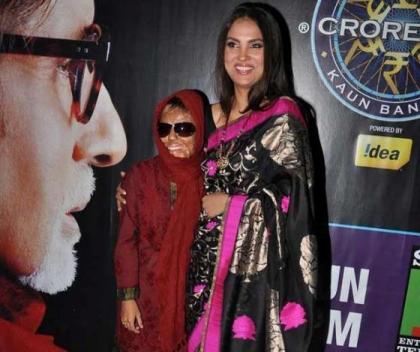 Dhanbad's 27-year-old Sonali Mukherjee, the girl who was completely disfigured by a dreadful acid attack, recently appeared on 'Kaun Banega Crorepati' along with actress Lara Dutta. Sonali was attacked when she was merely 17 years old and her family has practically spent all their savings on the treatment of their daughter.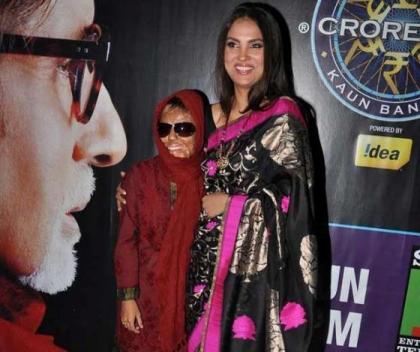 Mukherjee got global attention when she appealed for euthanasia. However, now that her story has been heard across the nation, she thanks the support she received from the media and has vowed to fight till the end like a soldier.
It was a momentous occasion for the young woman when she met Amitabh Bachchan on the sets of  the reality-TV show 'Kaun Banega Crorepati' and also won Rs. 25 lakh as prize money. Sonali said that she was very happy and never thought that she would meet anyone famous.
The young woman also said that the host of the show treated her like her father would . Since Sonali cannot see, she was helped by Lara with the questions that were posed to her. While talking about what she would do with the prize money, Mukherjee said that she hasn't thought about it, but added that she would like to help other people who have suffered the same fate as her.
Sonali has been through 22 surgeries nine to go, so as to make her eyes and ears are functional. Mukherjee and her family have shifted to Delhi from Dhanbad and said that she would not like to return as she hates her native town and fears for her life as her attackers are still roaming free after posting bail.