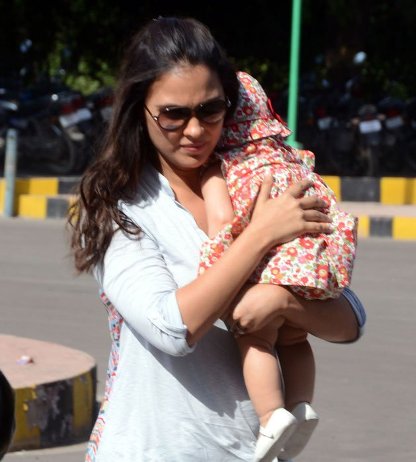 Bollywood actress Lara Dutta is a proud mother to baby girl Saira, with husband Mahesh Bhupathi. The actress says that she will be back to the studios only after she celebrates Saira's first birthday party, which is on January 20, 2013.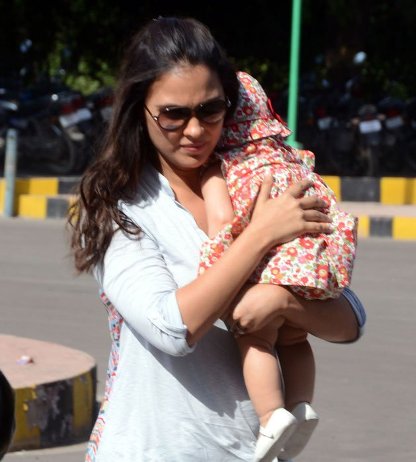 Dutta confirmed that she will be returning to films with Bejoy Nambiar's 'David', in which she will be seen in a small role. Lara said, "As soon as we are back from the Australian open and Saira's first birthday celebration, I am back in the studios to start shooting a film".
The actress was at a launch event in Mumbai on November 22, 2012 and the 'No Entry' actress said that she has always enjoyed her work. The 'Housefull' actress said that motherhood or marriage is not going to slow her down. The 'Billu Barber' actress also said that she is thinking about some new ventures and that she would love to come back to work.
Meanwhile, Lara said that she is happy with her body and that she wants to spend more time with her daughter than in the gym. The actress said that the health and the needs of her daughter are very important to her so she does not want to compromise on either of these two aspects.