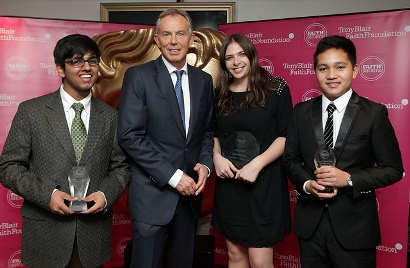 A Delhi-based 15-year-old school student claimed the top prize at the Tony Blair Faith Foundation event for his short film. The film by Mudit Muraka narrates a tale about social pressures being faced by the youth of today.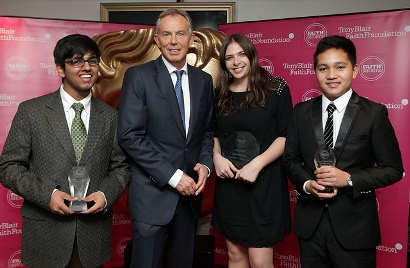 Muraka is from Apeejay School in Delhi and attended the red carpet event on November 26, 2012, at the Brtish Academy of Film and Television Arts (BAFTA) in London. This is where he received the trophy from Tony Blair, the former British Prime Minister and head of the foundation.
For his short film 'The Mirror', Mudit won the Face to Faith schools category prize. The contest was  based on a 3 minute production by filmmakers aged between 14 years to 27 years, which dwelt on the line "Let me show you how my faith inspires me".
The contest also aimed to give young people an opportunity to show what their faith means to them in their own words. The young filmmakers got an opportunity to showcase their work on a global platform at the awards. Mudit, in an acceptance speech said, "we can live in a world where everyone is free of prejudices and stereotypes and can have their own unique faith and be themselves". Bollywood star Amitabh Bachchan recorded a congratulatory video message for Mudit which was played at the awards ceremony as well.