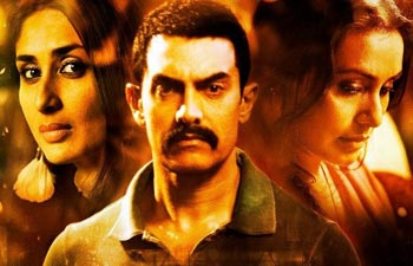 The much awaited Aamir Khan starrer 'Talaash' has hit Indian theatres on November 30, 2012 . Filmmaker Reema Kagti surely knows how to maintain suspense and keep the audience entertained.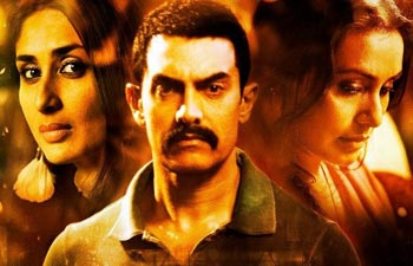 'Talaash' is a no-nonsense flick which has Aamir Khan, Rani Mukherjee and Kareena Kapoor in lead roles. The story begins with a film star's car plunging off into the sea and this sets in motion the hunt to find the reason behind the   stars death.
Aamir Khan plays the role of an investigative cop (Suri) who is trying to investigate the high profile killing of the movie star and in the process mixes his personal and professional life together to make one messy situation.
Suri also loses his son and goes through various stages of grief, which has been potrayed well by the actor. The filmmaker then throws some twists and turns which take the story to places it should not go and eventually takes it off-track.
Rani Mukherjee plays the role of Aamir's wife, who drifts apart from him as a result of their sons tragic death. Aamir has undoubtedly done a phenomenal job as a cop in the flick as he roams the streets of Mumbai trying to pick up clues thrown by the prostitute Rosy, played by Kareena Kapoor.
Overall the movie is a bit stretched and its the performances of the actors that saves Talaash. It is a decent film, but does not live up to the usual hype that is created by an Aamir Khan flick.