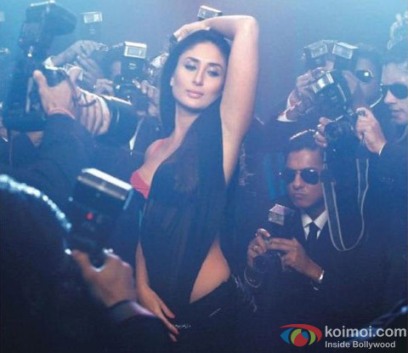 On December 13, 2012, the Chhattisgarh government admitted that it paid a whopping sum of Rs. 1.40 to the 'Halkat Jawani' actress Kareena Kapoor. The Bollywood actress was paid for her performance in the month of November, 2012 at the state's anniversary function.
Public Works Department minister Brijmohan Agarwal, in a written reply to Congress member Mohammed Akbar in the state Assembly, said that about 245 artists performed during the event which lasted from November 1,2012 to November 7, 2012 for the state foundation anniversary. The Rajayotsava 2012 celebrations were held in many districts and the government paid more than Rs. 5 crore to them.
Agarwal holds the tourism and culture portfolios. The minister clarified the details of the expenditure on the artists, which included 32 performers from outside the state and amounted to a total expenditure of around Rs. 5,21,22,500. The details of the per person honorarium paid out by the government was also mentioned and the list was topped by Kareena Kapoor, who was paid Rs. 1,40,71,000.
The actress had performed on November 1, 2012 at main Rajayotsava venue at Naya Raipur and her performance lasted for just eight minutes. Payments were also made to other artists like Sonu Nigam, who was paid Rs. 36,50,000, Sunidhi Chauhan for Rs. 32,00,000 and Dia Mirza who was paid Rs. 25,00,000.