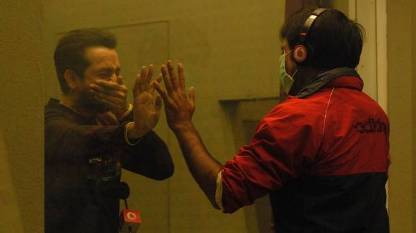 The house of Bigg Boss 6 has finally started to become more interesting as the days go by. The politics and cat fights are on, but apart from  that, the producers of the reality-TV show are trying their best to keep their audience and the housemates on the edge of their seats.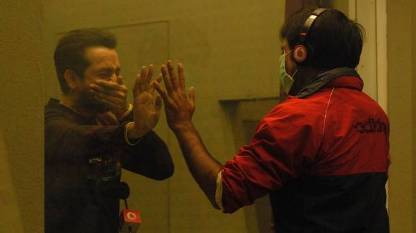 Recently, the housemates were also warned that as just four weeks are left to announce the winner, the game will now become more interesting as well as challenging. The recent introduction of a visitor's room had also increased the emotional quotient in the house.
Another surprise was the sudden mid-week nomination and elimination of Dinesh Lal Yadav, who re-entered the show as a wild card entrant. This time however, Salman was not available to announce the evictions. Dinesh, in recent times had developed a strong relationship with Vishal and Santosh Shukla.
Apart from Vishal and Santosh, Dinesh also had developed a good relationship with stylist Sapna Bhavnani. A major twist to the show was provided in the form of the visitor's room, through which the relatives of the celebrities could see and talk to each other, but could not share any physical contact.
Delnaz was visited by brother Bhaktiyaar, while Rajeev Paul was visited by brother Rakesh Paul. Rakesh and Rajeev were literally in tears as they met after two months.