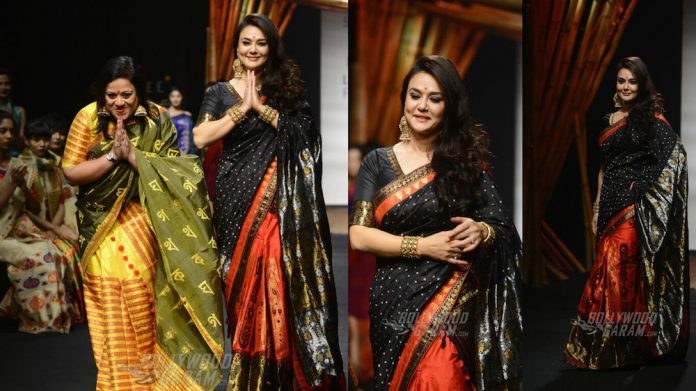 Exclusive Pictures of Preity Zinta from the Exquisite Collection by Sanjukta Dutta for LFW Summer/Resort 2017 – Mekhela Chador
Designer Sanjukta Dutta showcased her Mekhela Chador collection on Day 2 of the LFW Summer/Resort 2017 edition. Her collection was inspired by Goddess Durga and Assamese motifs like Singkhap (a royal motif which portrays two lions facing each other ), Moourah (peacock), Pokhila (butterfly).
Sanjukta Dutta managed to reflect the communal harmony and serenity of Assam with the designs of her collection. She merged the tranquility of Assam with it's cultural heritage to create a unique collection which appeals to the modern generation. Her experiments with sarong style half saris, prints and draping patterns were also clearly visible at her show on February 2, 2017.
Check out all the pictures of Priety Zinta as showstopper at the Lakme Fashion Week Summer/Resort 2017 Edition of Assamese fashion Designer Sanjukta's Mekhela Chador Collection –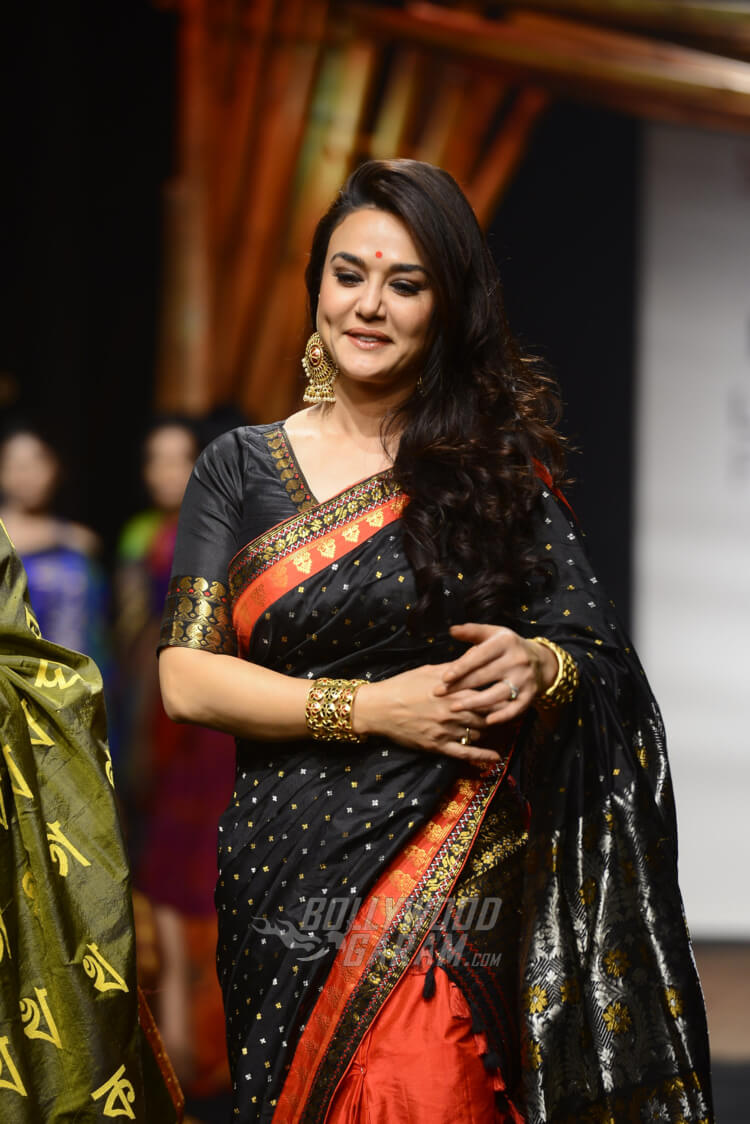 Priety looked gorgeous in Sanjukta's Mekhela creation – a handwoven black and red sari. The sari had highlights of gold motifs and a temple border, which was paired with a backless blouse.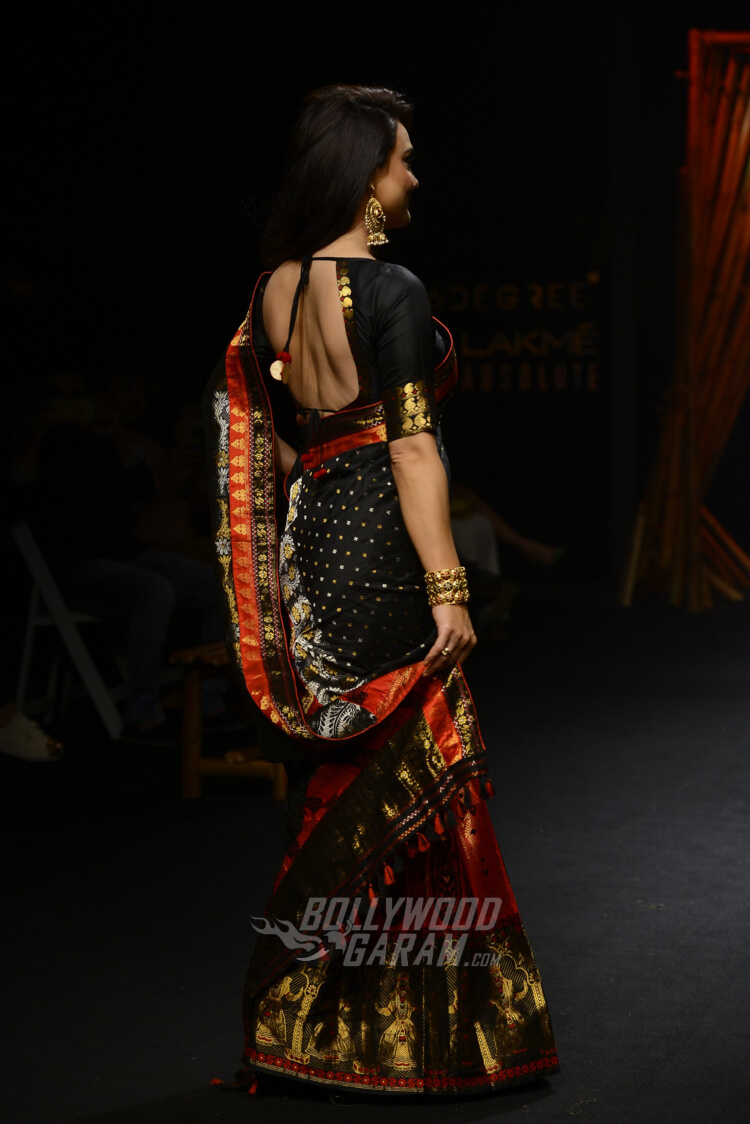 Even super model Mugdha Godse came out in support of Sanjukta Dutta's Mekhela Chador collection and posed for her on the ramp!
For those of you who aren't familiar with Mekhela Chador, it's a lot like a traditional sari, except the fact that it's a two-piece garment. Mekhela is the lower garment which is pleated like a saree (except, Mekhela pleats face right) and chador is the upper garment, which is like a dupatta. It's draped after the Mekhela is worn.
The handwoven garment needs to go through several processes till it's ready. It takes 40-50 days to weave a set. Once woven, the colors and lusture of the silk threads brighten up with time.
Sanjukta works with rare silk threads called Muga along with Pat, which is Mulberry silk and Tussar silk. She is known for her experiments with traditional Mekhela Chador designs and has brought new design sensibilities to the handicraft.
Check out Sanjukta's entire Mekhela Chador Collection on the next page!