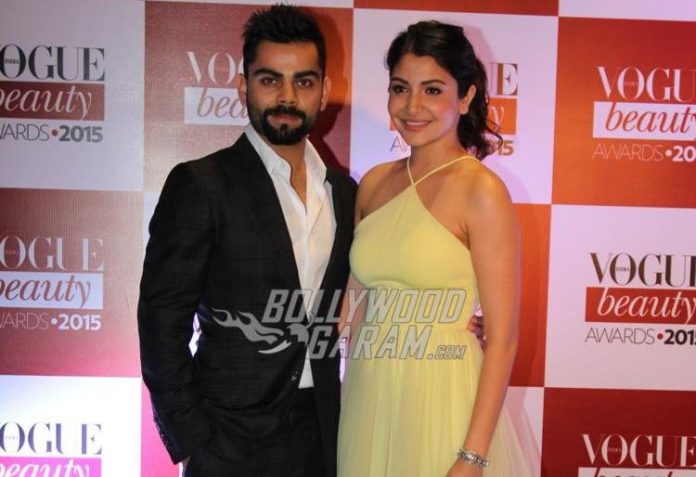 Virat Kohli's tweets for lady love Anushka on Valentine's Day
Indian cricketer Virat Kohli managed to leave a hint, on Valentine's Day, confessing his love for Bollywood actress Anushka Sharma. Kohli, who never came out in the open about his personal life, posted a picture on Instagram with a sweet message for his lady love.
The picture had Virat and Anushka relaxing in the sun and had the message, "Everyday is a valentine day if you want it to be. You make everyday seem like one for me. @anushkasharma".
Anushka and Virat have been dating for a while now and have made headlines many times for their on and off relationship status.
The two are often seen together at various events and matches. There were also reports that the two were ready to get married this New Year's Eve in Dehradun. However, Virat denied the reports and tweeted, "We arent getting engaged and if we were going to, we wouldnt hide it. Simple… Since news channels cant resist selling false rumours & keeping you confused, we are just ending the confusion."
https://mobile.twitter.com/imVkohli/status/814699989066620928?ref_src=twsrc%5Etfw
https://mobile.twitter.com/imVkohli/status/814700397012992001?ref_src=twsrc%5Etfw
The two even attend their friends' weddings together, but it doesn't look like they want to settle down any time soon. They are happy to be together, and the media should leave them that way. There have been a number of rumors going around several times about their break up, but it seems that they have managed to work out their differences. In an interview once, Anushka had gushed about Virat, saying that he was her soulmate and that they are perfect together. Looks like love wins!
On the work front, Anushka is all set to be seen in the upcoming movie 'Phillauri' which is all set to hit the theatres on March 24, 2017. Anushka has also donned the hat of a producer for the movie.
Photo Credits: Viral Bhayani