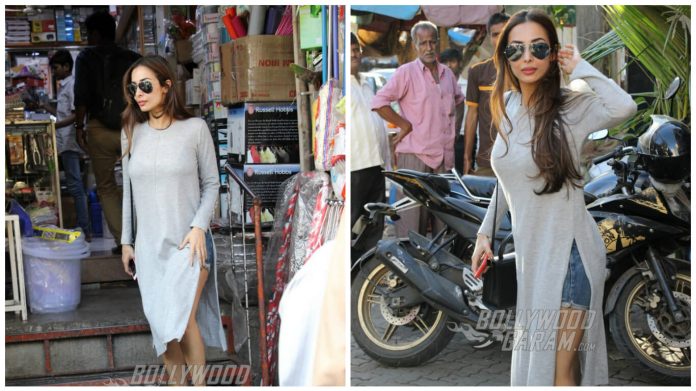 Snapped – Malaika shopping at Pali Hill yesterday
The gorgeous Malaika Arora Khan was caught by the cameras while she was shopping at the Pali Hill yesterday February 22, 2017.
The actress has been spotted on different occasions for the past two months. She was recently snapped by Bollywood Garam at Koffee with Karan Awards Episode with Neha Dhupia and Ayan Mukherjee where they performed the role of judges.
She was also spotted exiting a popular restaurant – Kitchen Garden at Bandra on February 7, 2017. The actress has not been spotted on screens since 2015 when she was seen in the movie Dolly kin Doli Starring Sonam Kapoor and Pulkit Samrat.
The actress was one of the first modern item number girls since her starring opposite Shah Rukh Khan for Chaya Chaya, a song from the movie, Dil Se. Though the movie itself bombed at the box office, the song remains one of the most listened-to tracks from Bollywood today. She also did a number for her then brother-in-law Salman Khan for his film. She tends to keep a low profile, taking care of her children and running her successful clothing brand. Her recent marital troubles with Arbaaz Khan became a talk of the town, but so far she has managed to remain quiet and doesn't indulge with the public about her private issues.
It seems she was shopping for homeware items, from what we can peer through from the plastic bags she was carrying. Wondering to whose house warming party she was on her way to!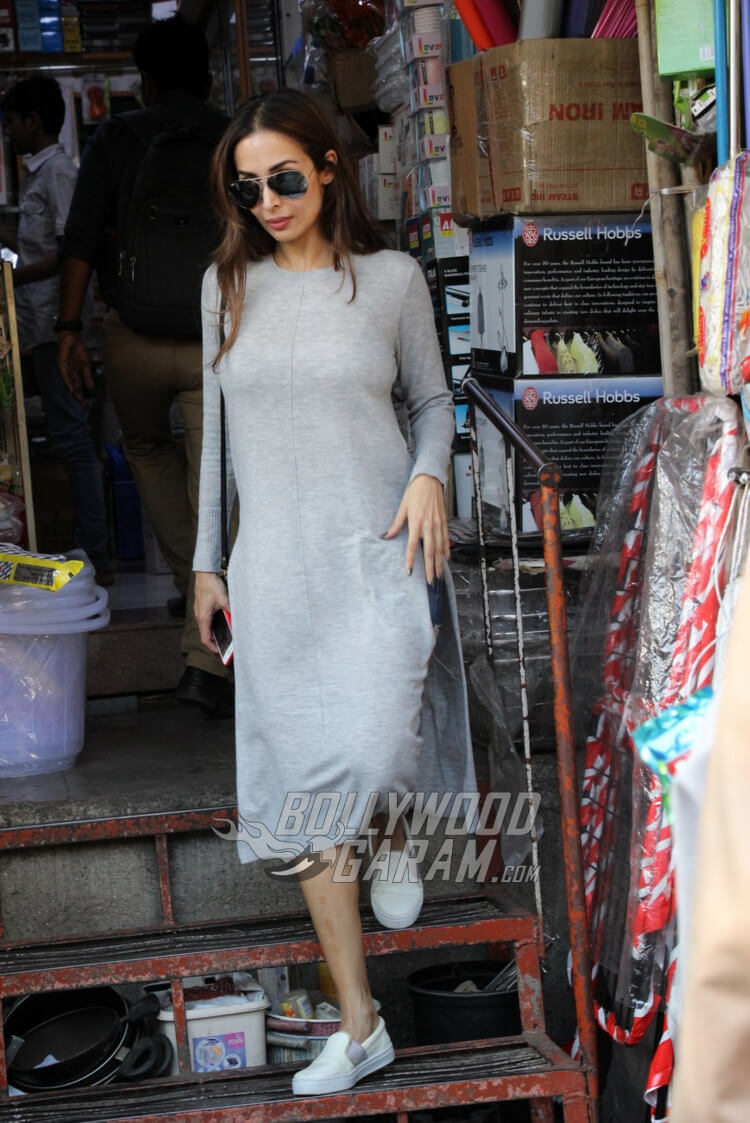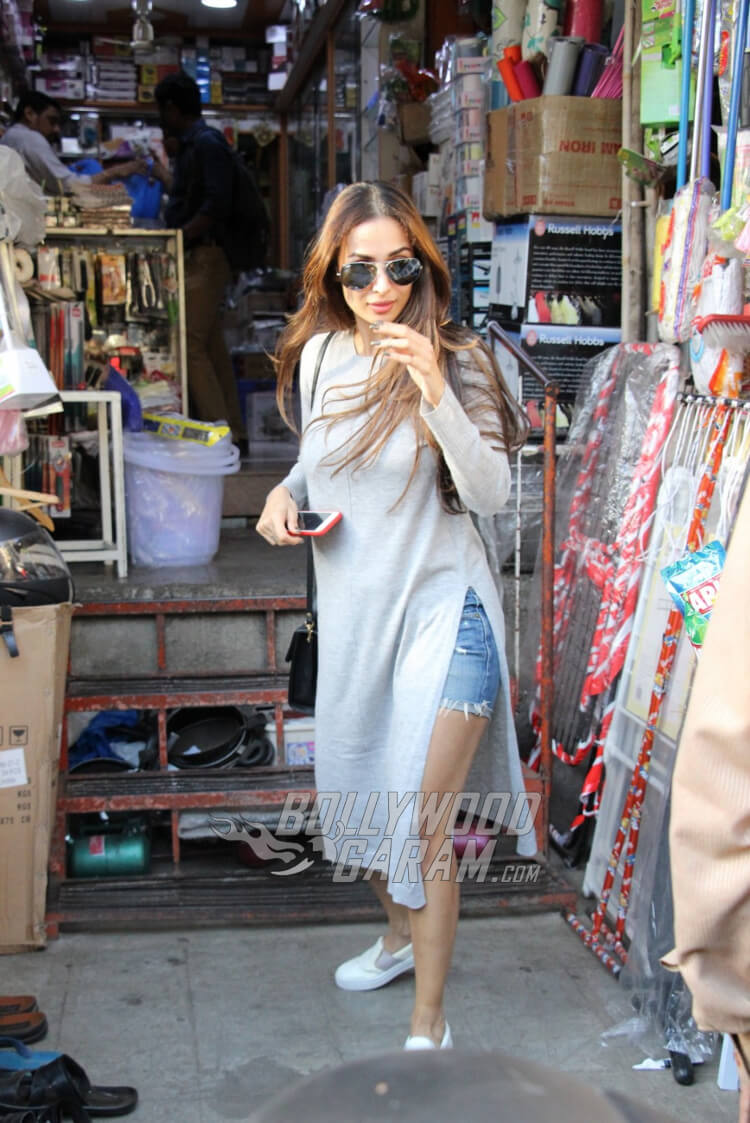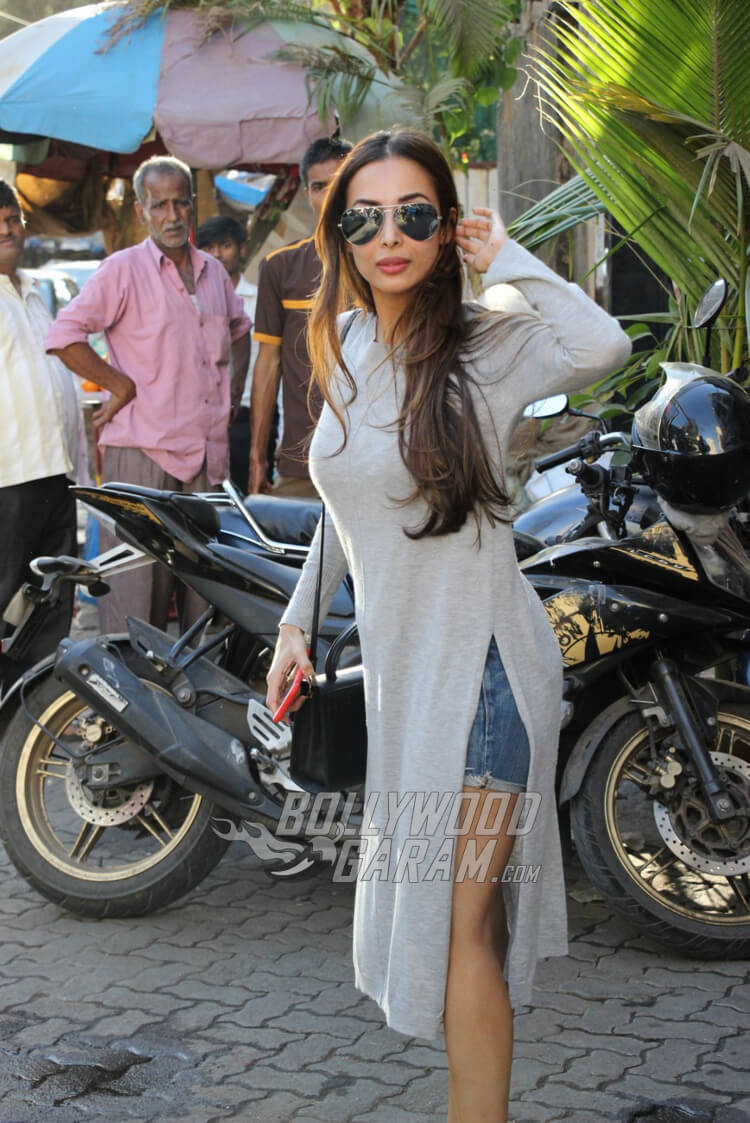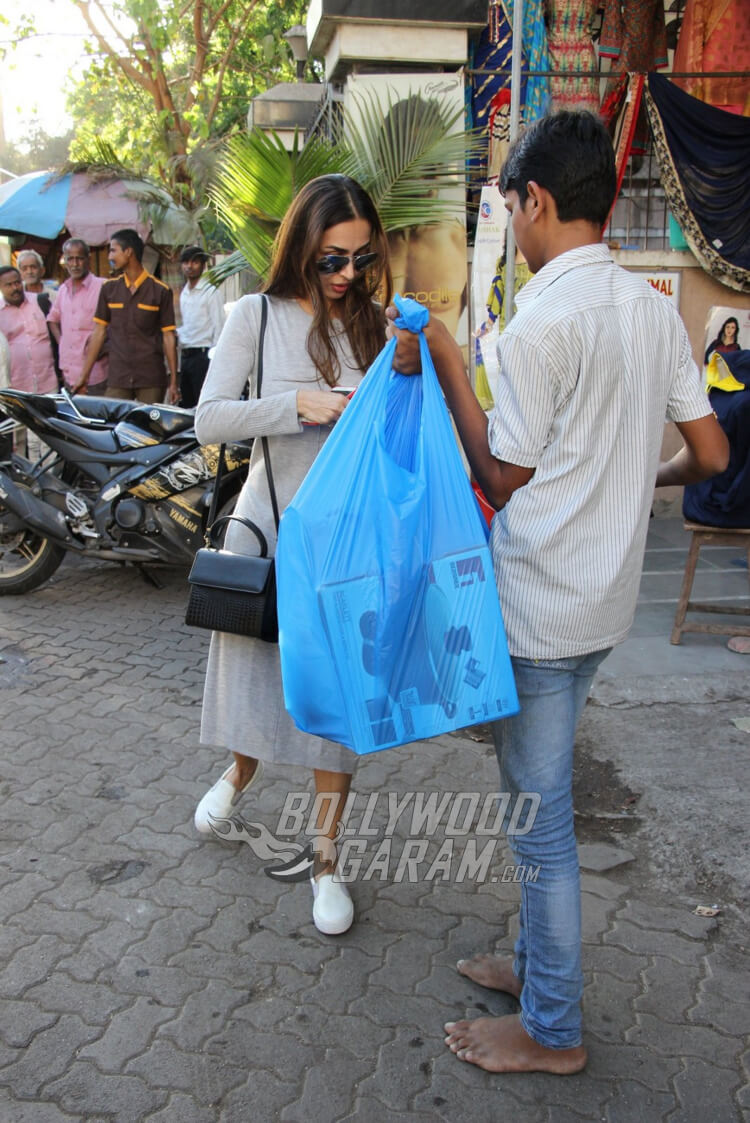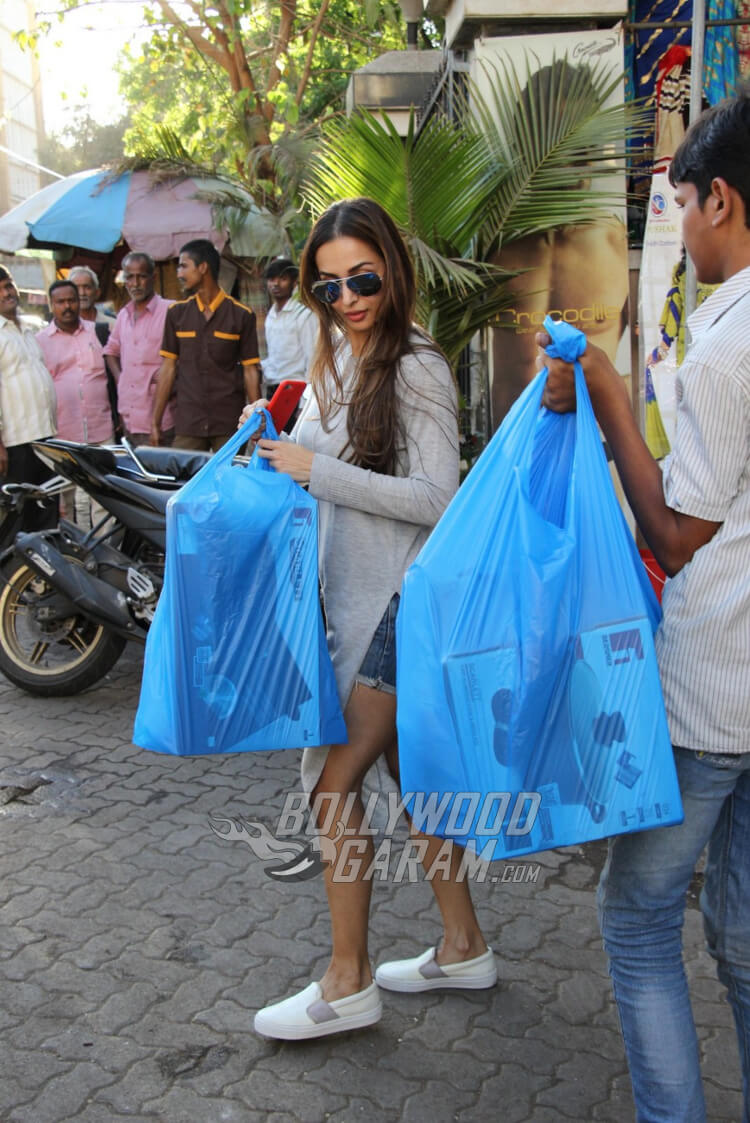 Photo Credit : Viral Bhayani