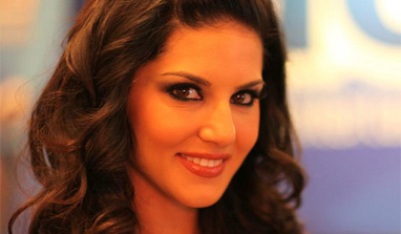 After scorching the silver screen with the movie 'Jism 2', Bollywood actress Sunny Leone, is now all set to begin shooting for the movie 'Ragini MMS 2' by Ekta Kapoor. However before beginning the shoot, the actress and the producer visited the popular Siddhivinayak Temple.
The two celebrities performed an 'aarti' at the famous temple in Mumbai before heading off to shoot Ragini MMS 2. Earlier, Sunny Leone had Tweeted about the plan on the social networking site by saying, "Miss Ekta Kapoor and I will perform the auspicious kakad aarti at Siddhivinayak temple tomorrow (Tuesday) at 5 a.m….tomorrow marks the 1st day of shoot-Ragini MMS 2".
The actress had also written that she had never been to a Hindu temple before today's visit and while talking about her beliefs, she said that usually she prays to herself and throws flowers into the ocean for her parents. Leone added that her parents are no more, so for her they are her God. The actress first appeared in the popular reality-TV show Bigg Boss. The show turned out to be a turning point for the actress professionally as filmmaker Mahesh Bhatt appeared on the show and offered Leone the movie 'Jism 2' on national television.