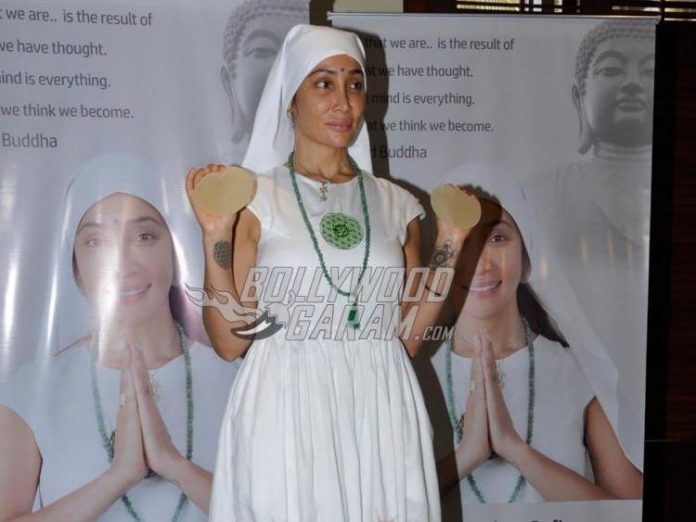 Gaia Mother Sofia Hayat shocked everyone with her decision to become a nun and is now engaged!
Actress and model Sofia Hayat has always found reasons to be in news. She's back in the limelight as she announced her engagement.
The actress took her Instagram account to announce her engagement and even hinted at a wedding in the near future. She posted a picture of two hands holding each other with an engagement ring on Sofia's hand.
Take a good look at the ex-nun's worldly engagement ring –
The self proclaimed nun even posted a picture of the two wedding rings on her instagram account!
But the question still remains – who is the mystery man Sofia is engaged to? Is it this man in her Instagram post? We don't know yet.
Sofia Hayat grabbed headlines when she announced her decision to become a nun and shocked audiences internationally. The actress had then adopted the name Gaia Mother Sofia.
Recently, the nun made news again when she inked a swastika on the sole of her feet. The pictures went viral and a police complaint was filed against the model saying that she had disturbed "public peace and public tranquility and public order."
That's the allegedly disrespectful tattoo in question –

Sofia Hayat was seen in a few movies and also appeared on various TV shows including 'Comedy Nights Bachao' and 'Bigg Boss 7'. Seems like her phase of nun-hood has finally passed!
Photo Credits: Viral Bhayani