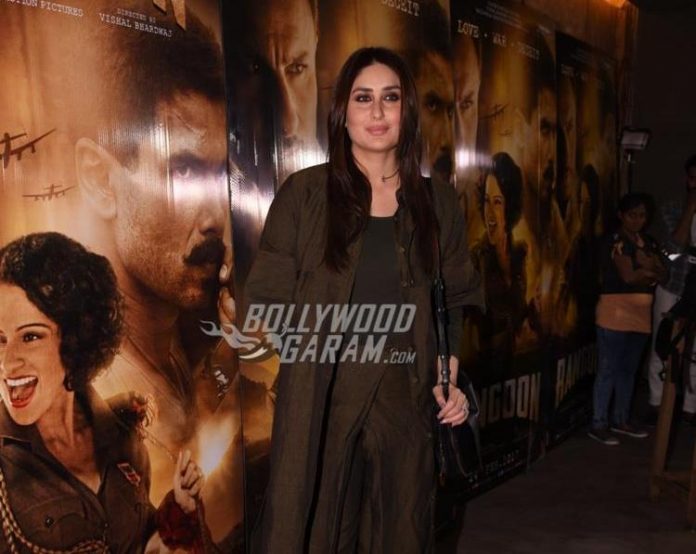 Kareena Kapoor clarifies that her son's name remains Taimur Ali Khan
Bollywood veteran actress Kareena Kapoor Khan is used to being in the spotlight. From the time of her involvement with fellow actor Saif Ali Khan, to their ultimate marriage and birth of their first child together, the media has always been interested to pry into her private life. The baby, a two-month-old boy, is his father's heir and has been given a royal name to suit his status – Taimur Ali Khan.
Most recently, there were reports that the Jab We Met actress has a special name for her little one and addresses him by 'Little John'. Why this should bother anyone except her closest family and friends, is anybody's guess. But now she has come out to explain the whole situation, by saying she feels like she's the first Indian woman to ever get pregnant. Then she goes on to say that she has never called her son 'Little John'.
The reason this whole rumour started in the first place, was due to the backlash she and Saif received over calling their son 'Taimur'. The name has been derived from an old Turkish ruler by the name of Timur, and as Saif pointed out in an interview earlier, both parents liked the name and the Persian meaning behind it. Taimur means 'iron'.
So, Kareena is obviously offended by the media attention she is getting over what she calls her son, and she says, "How can anyone think that? Why would I call my son Little John? My son's name is Taimur. It is the most beautiful name, and he is the most beautiful and gorgeous man. And no, I don't call him Little John. Please address him as Taimur Ali Khan."
The actress, who met Saif on the set of their movie Tashan, says that the actor complains that she has shifted her attention from him to their new bundle of joy. On the work front, Kareena Kapoor Khan is getting back to work and will next be seen in the movie Veere Di Wedding which will start shooting in May of this year.
Photo Credits: Viral Bhayani