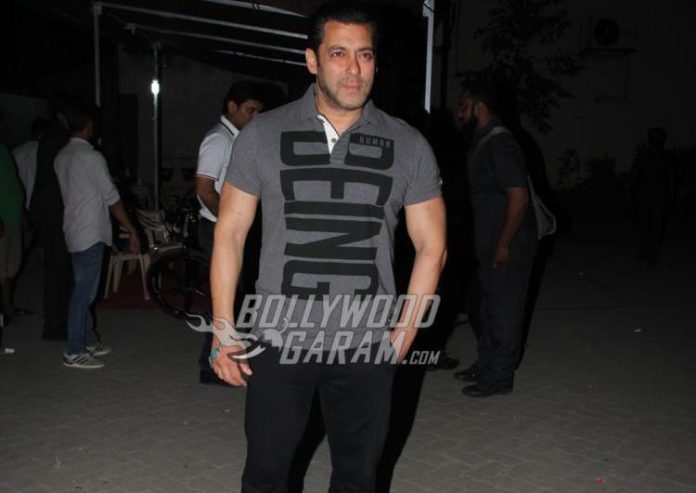 Salman Khan is preparing to kill it on the dance floor?
Salman Khan is a favourite among the youngsters. Leave it to him to know how to make a masaledaar movie that enraptures the audience! For his latest gig on the big screen, the star is taking on choreographer-turned-filmmaker Remo D'Souza's upcoming dance drama flick. Reports say that the actor is training hard for his role in the movie and is on his way to build a physique that will suit his character.
Remo, in an interview said, "He is undergoing training with my team. They are monitoring his diet and workout exercises. Each step requires a muscle for its movement and Salman is learning to use them accordingly." The 'Dabangg' star had shed 18 kilos for his role in 'Sultan' in which he played a wrestler.

Salman is now working out to have a supple and lean body. Remo added that Salman needs to lose weight to look lithe and agile like dancers. The choreographer also said that they have so far not given him any hardcore dance steps, but are treating him like a beginner at the moment. Remo D'Souza is known for some of the most legendary dance moves in modern movies. He has also been responsible for choreography of major films and taught the biggest stars how to shake a leg. His students are known to be hardcore dancers and will surely teach Salman a thing or two.
The actor himself is known to be quite a mover and a shaker. From his early days in film when he danced alongside Madhuri Dixit, to his most recent movies, the star is already pretty good with dancing. But this time around, he will need to act like a professional.
The upcoming movie is yet to get a title and Salman will be seen playing the role of an ageing dancer and a father to a 13 year-old-girl. Remo added that he is a huge fan of Salman and that it is like a dream come true for him to have the veteran star in his own movie.
Photo Credits: Viral Bhayani