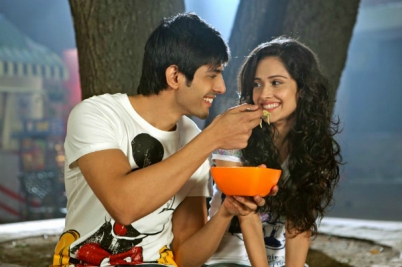 Akaash Vani is the latest offering from director Luv Ranjan (of 'Pyar Ka Punchnama' fame). The director has infused a touch of flair to this flick as well, as he did with his debut film. Although the story and length of the movie may take away some of its charm, the acting more than makes up for it, in this often cliched 'boy-meets-girl' flick.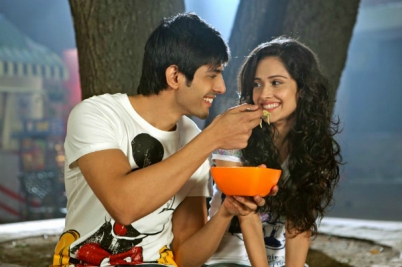 Akaash Vani revolves around the story of two youngsters who meet in college. Kartik Tiwari plays Akaash, while his lady-love Vani is played by Nushrat Bharucha. Both actors do justice to their roles and there are many moments in the movie which leave the audience reaching for a box of tissues. Akaash is a brat who drinks with truck drivers, whereas Vani is your typical small-town girl. Both fall in love easily and this is a cue for some great cinematography, where the audience is taken from the hills of Manali to Chandni Chowk in Delhi. Soon however, Akaash leaves for the UK to study, while Vani gets married.
The movie is a tad long at 149 minutes and the story has been done before. However, Nushrat Bharucha steals the show with another solid performance. The support cast of Sunny Nijjar and Kiran Kumar among others are also good in their roles.
Akaash Vani is worth the watch, more so if you are a fan of either of these young actors.