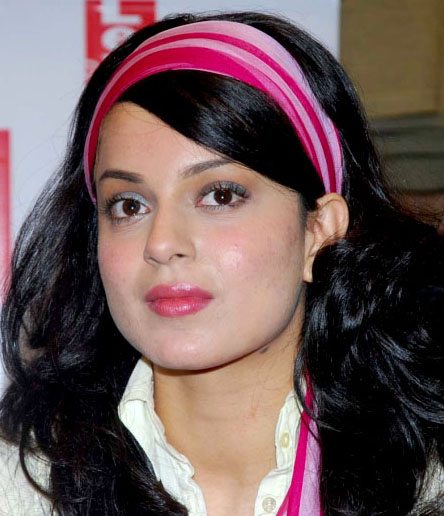 Kangna Ranaut, the Bollywood beauty from Himachal Pradesh, is currently switching in and out from Mumbai and Goa for the shooting of a Bollywood film. This unnamed movie also stars Chirag Paswani, son of a political figure and is his debut project. Ranaut again plays the role of a model in this movie – like she did in the critically acclaimed Bollywood movie "Fashion."
Ranaut, who debuted four years back with the Bhatt camp, is considered one of the best names of Bollywood. There were rumours going around that Aamir Khan's next project stars Kangana, but the actress says that no talks regarding the matter have proceeded so far.
The actress is better known for her troubled on-screen image, which she has portrayed in almost all her previous movies- Gangster, Fashion, Who Lamhe and the list goes on.
Kangna's first ever comedy film 'No Problem', is slated for next year's release and she says that doing this film was her conscious decision to change her image.
Apart from 'No Problem', she is also shooting for 'Tanu Weds Manu' and 'Double Dhamaal' in the same genre.