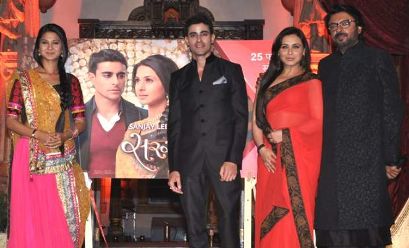 Bollywood actress Rani Mukherjee has once again teamed up with Sanjay Leela Bhansali. Earlier the duo have delivered some good films together such as 'Black' and the not so popular 'Saawariya'.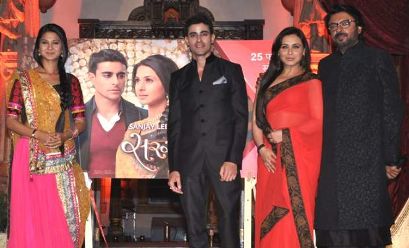 Once again, the two are going to team up for another movie and the news was broken by the actress herself. The 'Aiyaa' actress said that the filmmaker has promised her that he would make more movies with her. The 'Talaash' star, while talking about her memories, said that she had agreed to be a part of 'Black' in which she was seen playing a blind, deaf and dumb girl as the part interested her.
Rani said, "He gifted me Black. It was wonderful to work with him on a film like that. I remember I was in Italy when Sanjay offered me the film. I liked it and agreed to be part of it. I must say he shocked everyone with the movie. My journey with him has been wonderful". The actress had come to launch Bhansali's debut TV show 'Saraswati Chandra – a Classic Love Story'.
Mukherjee, at the event said that she will always be there for the director and that he is her good friend. The actress wished the director good luck as 'Saraswate Chandra' would be his television debut.