Deepika Padukone will now be the international face of the beauty brand
International beauty brand L'Oréal Paris has announced that Deepika Padukone will not be it's Global Ambassador and official spokesperson! This is huge for Deepika as she has joined the list of select illustrious women who have had the opportunity to represent the beauty products giant including, Jane Fonda, Blake Lively, Julianne Moore, Susan Sarandon, Aishwarya Rai Bachchan. She is the fresh Indian face for L'Oreal Paris's beauty and skin products and has become the fifth Indian celebrity to join the list after Aishwarya Rai, Freida Pinto, Sonam Kapoor and Katrina Kaif.
Delighted to have Deepika as part of the L'Oreal Paris family, Pierre-Emmanuel Angeloglou, Global President – L'Oréal Paris said, "Deepika is undeniably a phenomenal actor and a beautiful person. She has accomplished a lot in a very short time and is an icon for many young women across the world. With her beauty, confidence and grace, she epitomizes our brand's values, and we are very pleased to announce her as a global ambassador for L'Oréal Paris."
This is a big step for Deepika Padukone as after her Hollywood debut opposite Vin Diesel in xXx – The Return of Xander Cage, being the Global Brand Ambassador of L'Oréal Paris is sure to make heads turn.
Since her Bollywood debut, Deepika has had an inspiring journey, from being applauded for her stellar work in commercially and critically acclaimed films such as Piku, Tamasha, Bajirao Mastani, Ram Leela, Cocktail; the global success of xXx – The Return of Xander Cage has cemented Deepika place in international cinema. 
Welcoming Deepika onboard, Shalini Raghavan, Chief Marketing Officer, Consumer Products Division, L'Oréal India, said, "As a youth icon and role model to many, Deepika Padukone truly embodies the brand and its philosophy of beauty with strength. Her effortless style and grace make her a natural fit for the brand. Besides being a successful actor in the Indian film industry, she is someone everyone aspires to be – she is intelligent, sensitive and self-made. We are thrilled to welcome her into the L'Oréal Paris family, and look forward to a long-lasting association."
Aside from her acting career, Deepika is also very passionate about her NGO, The Live, Love, Laugh Foundation which tackles mental health issues. Deepika's determination and ability to re-invent herself is what sets her apart from other women, making her a perfect choice for representing L'Oreal Paris.
Talking about becoming the global brand ambassador of L'Oreal Paris, Deepika says, "I've always believed that feeling beautiful begins with feeling confident about yourself and L'Oréal Paris with its powerful message 'Because we're worth it' has always encouraged women to do that. It is an absolute privilege to be joining the L'Oréal Paris family and the league of extraordinary women associated with this iconic brand". 
The news was also shared by Padukone's stylist Shaleena Nathani and hairstylist Gabriel Georgiou through Instagram.
 On the work front, Deepika was recently spotted at HT Most Stylish Awards 2017, where she shared that she will not be walking the red carpet at the Cannes Film Festival 2017. It's heartbreaking news as we were really looking forward to it!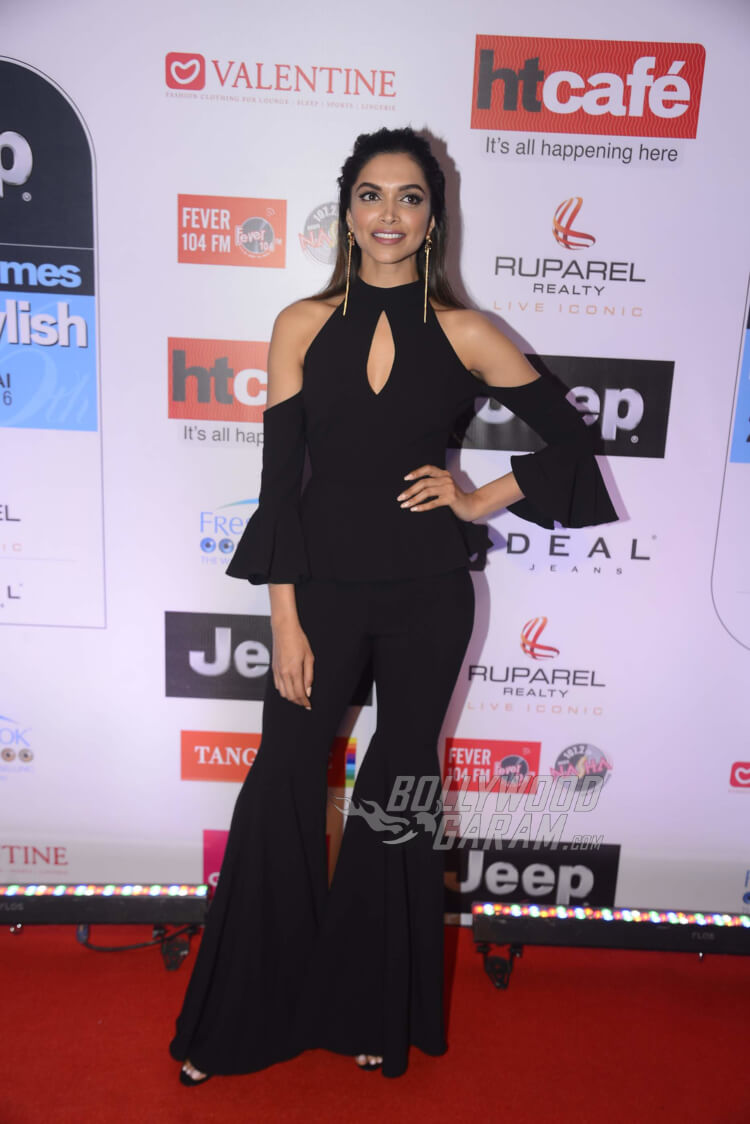 The actress is currently reviewing other Hollywood scripts being offered to her with help from mentor and friend Vin Diesel. In Bollywood, she will be seen in the Raabta and Sanjay Leela Bhansali's Padmavati this year.
We are excited about this news and wish that Deepika achieves new heights everyday!