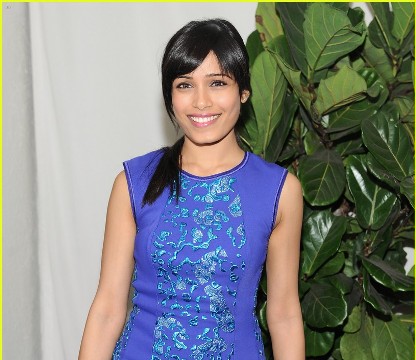 Bollywood actress Freida Pinto, who became popular in her role as Latika in the movie 'Slumdog Millionaire', is now all set to host one of the most sought after parties – the pre-Oscar. Freida will be hosting the special party to further the cause of the girl child.
The event, which will be hosted by the 'Immortals' actress will be a part of the 14th installment of Campaign Hollywood, which is Vanity Fair's annual week-long celebration leading up to the Academy awards. It will also be one of the most well-attended and sought after the celebratory events.
The event will also mark the 100th anniversary of the magazine. Pinto has also become the first Indian actress to host the pre-Oscar party. The event is known as the 'DJ night with Freida Pinto and Vanity Fair'. The evening will feature a special performance by DJ ACE. The proceeds of the event will be directed to a campaign for the education of girls across the globe through film and social media advocacy.
The spokesperson of Pinto confirmed about the news and said in a statement that Vanity Fair had approached Freida to host the pre-Oscar party and that the actress was more than happy to align with the publication.