Aishwarya Rai Bachchan's father passed away on March 18 due to cancer relapse
Thirteen days have passed since actress Aishwarya Rai's father, Krishnaraj Rai passed away due to cancer relapse. He was hospitalized at Lilavati Hospital during the last 10 day of his life and his condition got worse with each day that passed.
Aishwarya Rai Bachchan, husband Abhishek and father-in-law Amitabh Bachchan were constantly seen by her side through her father's illness and post his demise. Even close friends and colleagues of Aishwarya came down to offer their condolences after her beloved father passed away on March 18, 2017 at 4pm local time. While Karan Johar's absence was noticed at the funeral and prayer meeting, he put all speculations to rest by visiting her later to console her and offer his condolences. 
Father Krisharaj Rai was hospitalized on March 8, 2017 after his condition got worse, due to old age related issues and cancer relapse. Aishwarya put a brave front up as she juggled the responsibilities of a daughter and mother along with honoring all her professional commitments.
The first prayer meeting was held four days after Krishnaraj Rai's demise and was attended by friends and family of the Bachchans. As per Hindu traditions, after a person's demise, prayer meetings are held on the fourth day and thirteenth day from the day of their death to pray for the demised.
Held today afternoon, Aishwarya Rai Bachchan's father's thirteenth day prayer meeting was attended by close family members only. See the gallery below –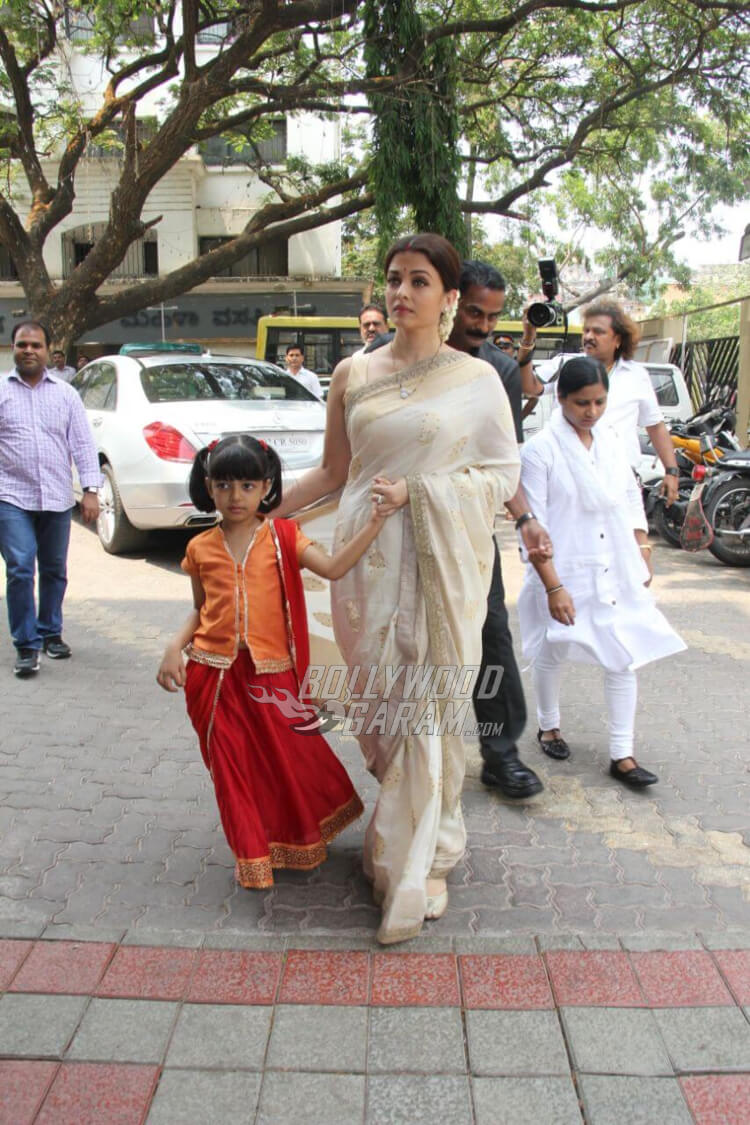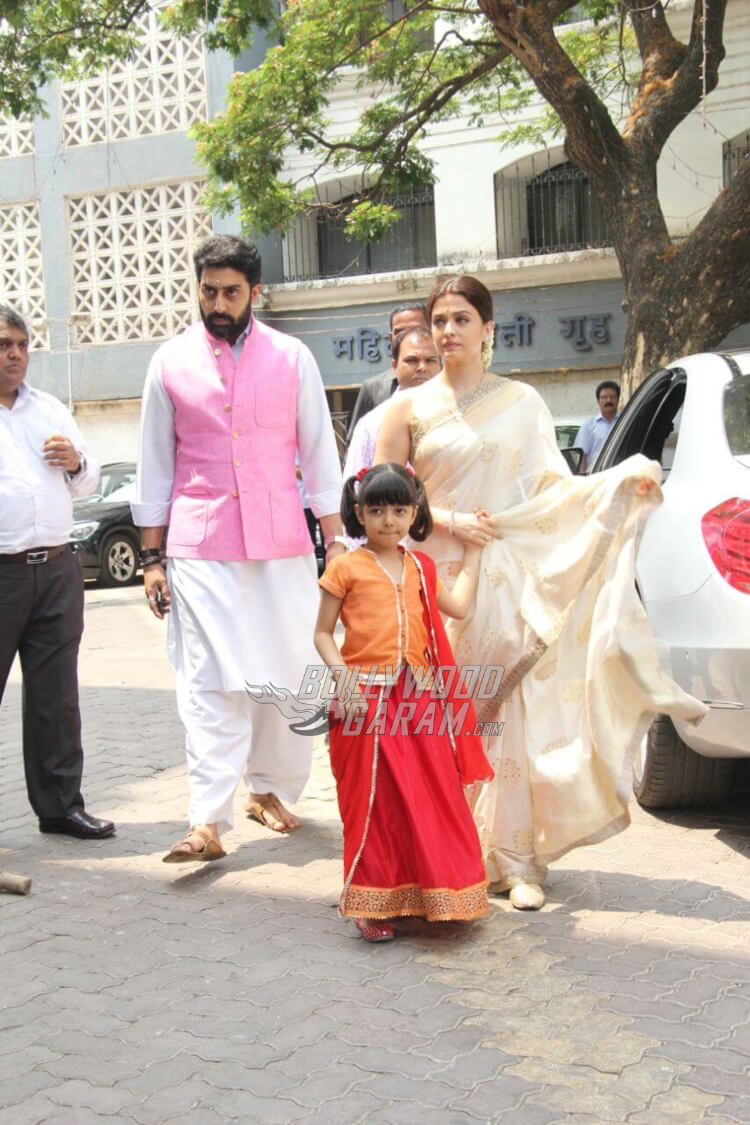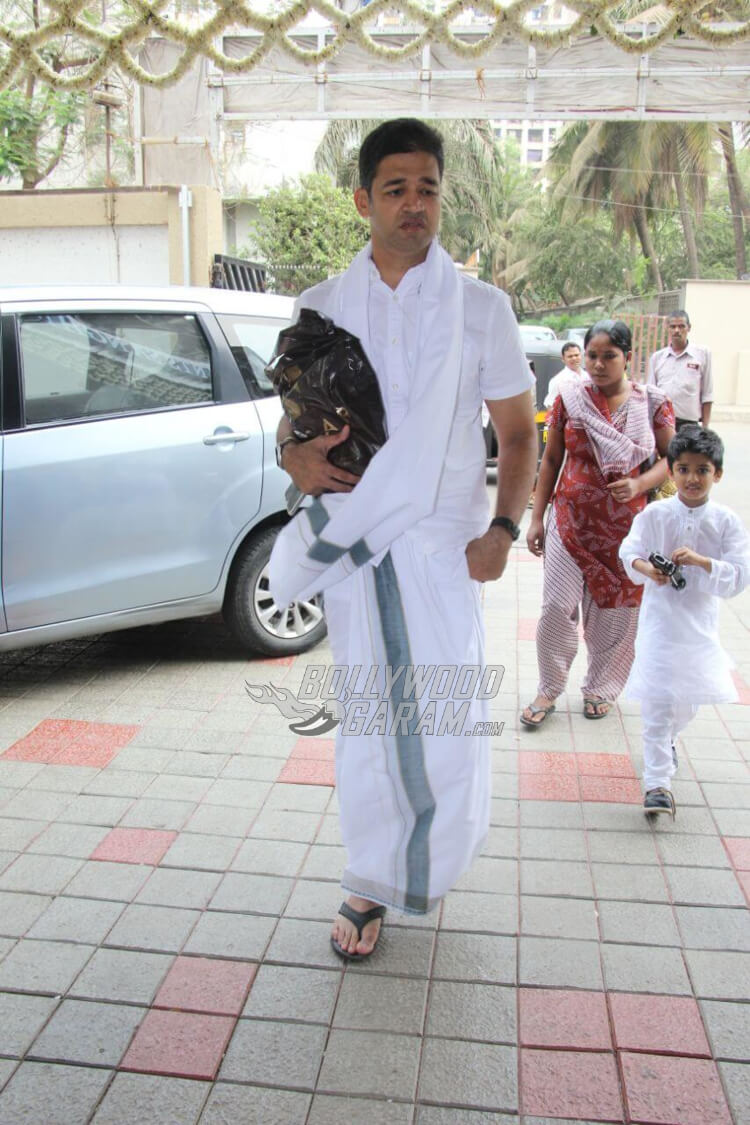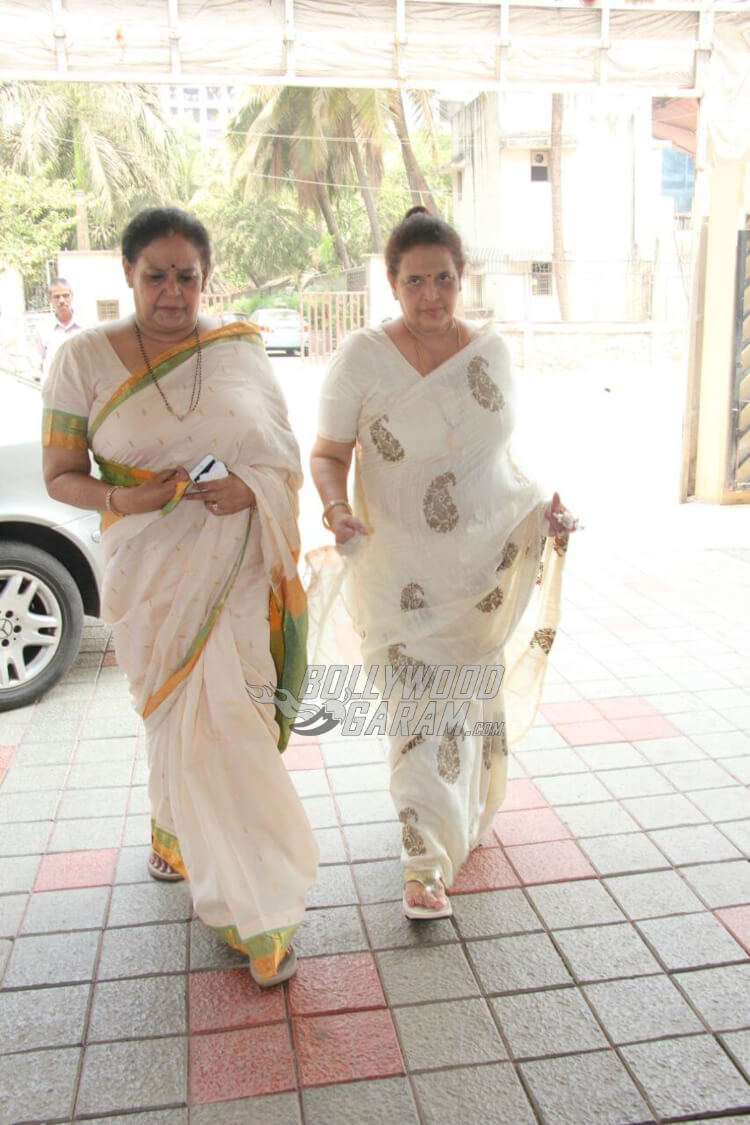 More images from Late Krishnaraj Rai's second prayer meeting –
Aishwarya Rai Bachchan's father's prayer meeting
Photo credits – Viral Bhayani