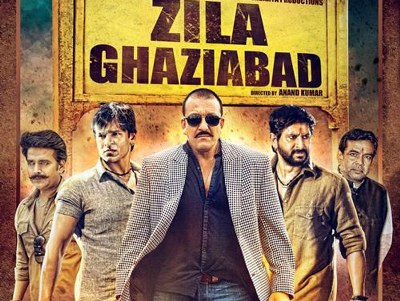 Director Anand Zila has attempted to apply a so-called 'tried and tested' formula to make his film Zila Ghaziabad appealing to the masses. Many films today ape either a trend or a genre and expect everything that emerges from that spectrum to have mass appeal. Sadly this formula has not worked for Zila Ghaziabad.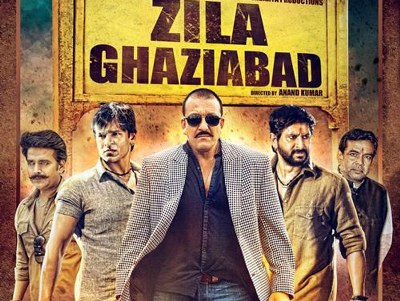 The film is based on the wars between a Gujjar clan set in Ghaziabad. The first half of the film introduces the characters and the warring groups, but never strays from the evident cliches. The climax unfortunately comes off as a B-grade film. The action sequences are stale and old news.
Sanjay Dutt, in his role as a cop tries hard to be reminiscent of Salman Khan in Dabangg, especially where his cheesy dance moves are considered. He pummels villains left, right and centre, but cannot deliver the authenticity of the role he is playing. Vivek Oberoi , Arshad Warsi and Minisha Lamba are forgettable. Paresh Rawal and Divya Dutta are the only saving graces.
The concept of the film may have had scope, but shoddy writing prevents it from reaching its potential. The film might have an impressive ensemble cast, but poor screenplay and weak execution and direction cannot save it from itself.