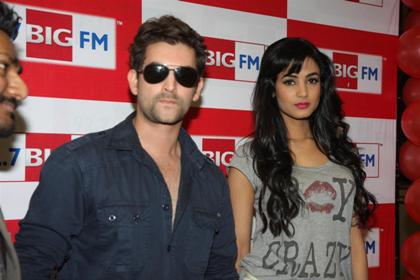 The makers of the movie '3G' have released the first poster of the flick in which actors Sonal Chauhan and Neil Nitin Mukesh are seen sharing an intimate moment. The poster has clearly indicated what is in store for the audience.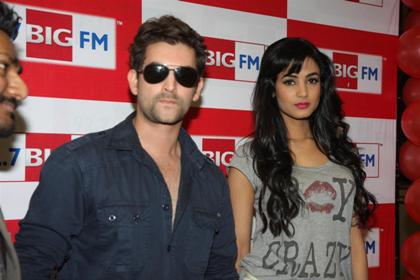 The movie will be directed by Sheershak Anand and Shantanu Ray Chhibber. Neil, in the movie, will be seen playing the role of a psychologically disturbed character. Reports say that the movie is based on a real-life incident. Actress Sonal made her movie debut opposite Emraan Hashmi in the movie 'Jannat'.
The actress will be sharing a few intimate scenes in the flick with Neil, who is also her rumored boyfriend. More reports have said that the actors have shared about 30 kisses in the movie, but the actress has denied it.
The story of the movie is based on a couple, played by Neil and Sonal. They become victims of events when Neil buys a 3G-enabled second hand phone in Fiji, while he was on a holiday. One fine night the couple receives a call which changes their lives forever. The movie is all set to hit the big screen on March 15, 2013.