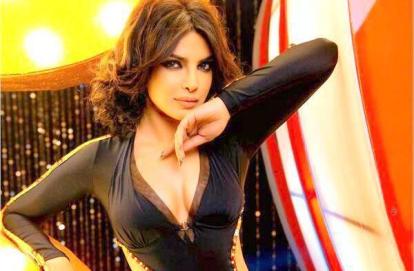 After taking a strict stance against vulgarity in Bollywood movies, the Central Board of Film Certification (CBFC) has now decided to keep a watchful eye on the item numbers on screen  as well. According to reports, the upcoming hot item number by Priyanka Chopra called 'Badmaash Babli' seems to be on the top of the list for the board.
The ladies in Bollywood have always been excited about the prospects of doing item songs in Bollywood, but now it seems like things are set to change. After older item numbers like 'Sheila' and 'Munni' were allowed to air, 'Badmaash Babli' might have to watch its moves.
The Censor Board has decided to give item songs an A certification, including 'Badmaash Babli' from the movie 'Shootout At Wadala'. The recent move has left the film industry shattered, as the promos of such item songs cannot be aired on prime slots. This will surely affect the marketing of movies that house such songs.
However, it is not essential that the ladies in the item songs will have to cover themselves with traditional outfits. The CBFC says that as of now there is no blanket ban on item songs and that every song will be screened on an individual basis. Leela Samson, the chairperson of the CBFC clarified that a blanket ban decision has not yet been made, either by the board or by the ministry.