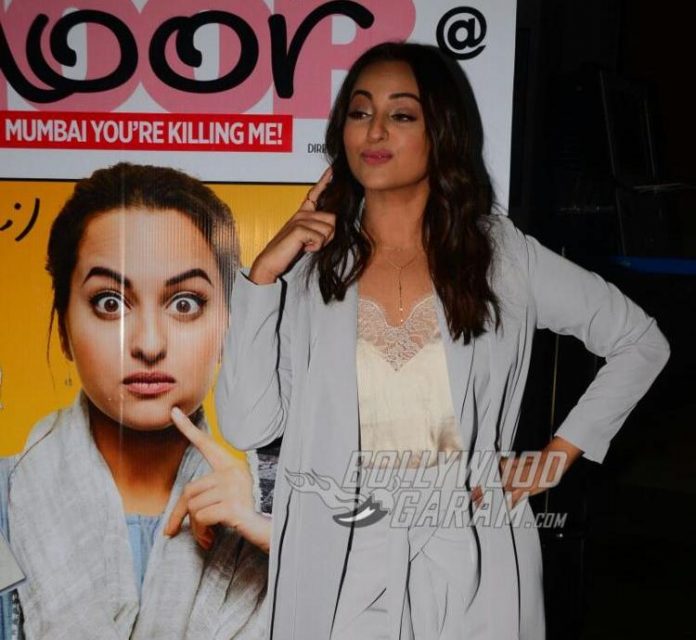 Apparently Noor contains some words that the CBFC feels are not suitable for Indian audiences
The Central Board for Film Certification (CBFC) has been getting on the wrong side of Bollywood for a while now. Anurag Kashyap's multiple films have fallen victim to the censoring spree of the CBFC that resulted in the maverick filmmaker directly attacking the Board. Yesterday, Bollywood Garam reported how Raveena Tandon starrer Maatr has been facing trouble gaining certification owing to the movie covering a 'taboo' topic. And now, a seemingly harmless film like Noor, starring Sonakshi Sinha is facing the muting tactics of the Board.
The CBFC has asked the makers of Noor to remove all references to the words 'Dalit' and 'sex toys' from the film. For the former word, they feel that it will hurt the sentiments of the community, while the latter word is something that is apparently not fit for Indian film audiences. So, the words will now be muted entirely from the film. According to a source, "Weirdly, the Board wants 'sex toy' to be replaced by 'adult site'."
A similar thing was done for Anushka Sharma's Phillauri where the Hanuman Chalisa was muted and left a large portion of that particular scene without any sound. The CBFC believed that the scene, which depicted Anushka as a ghost goes against the meaning of the prayer that is meant to ward off spirits, but didn't end up working in the case of Phillauri.
Noor is the story of a millennial girl who works in the city. The film follows her life, work pressure and personal relationships. It is based on the book by Saba Imtiaz called Karachi, Your Killing Me! The film also stars stand up comedian, Kanan Gill, Purab Kohli and Shibani Dandekar with Sunny Leone making a cameo appearance as herself. Noor will release in theatres nationwide this Friday, April 21, 2017.
Photo credits – Viral Bhayani