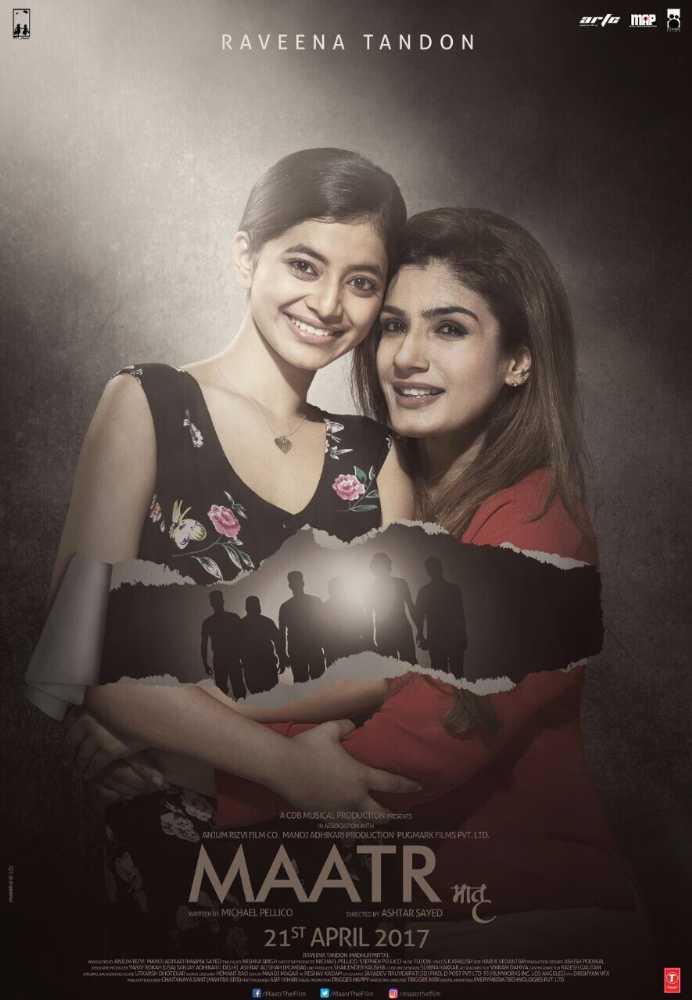 Maatr movie review – Raveena Tandon shoulders an otherwise sloppy film
Maatr is a well-intentioned but poorly executed rape-revenge thriller, featuring Raveena Tandon in the lead role of Delhi school teacher Vidya Chauhan. Returning home late one night from a school function with her teenage daughter Tia (Alisha Khan), a wrong turn leads the mother and child to heartbreaking tragedy and suffering. They are both brutally gang raped by nefarious predators, and the young girl succumbs to her injuries.
The viciousness of the incident makes a strong impact on the audience, but what follows in the story sadly never rises above a formulaic pattern. Vidya is hospitalised, the unsupportive husband (Rushad Rana) grieves for his daughter but leaves his wounded wife, and the stereotypically inept police do their best to cover up the crime of the politically connected offenders. A particularly low point in the dialogue comes from a policeman at the scene of the crime, who says, "PM desh ko shape karne ki baat kar rahe hain, aur yeh rape ki baat kar rahi hai". It leaves Vidya to eventually take the law into her own hands and serve up her brand of vigilante justice.
In her big screen 'comeback', Raveena Tandon excels as the caring mother and teacher, and shapes her performance well to become a desperate, remorseless killer. But even the sheer strength of her performance cannot help a script that too easily transforms her character with a few clichéd scenes of her working out in the gym. Anurag Arora, playing the role of investigative officer Jayant Shroff, is saddled with some more shoddily crafted dialogue that will make most viewers cringe, while Divya Jagdale adequately plays the role of Ritu, Vidya's sympathetic friend and only support in her mission for justice. Madhur Mittal shines in his role as Apurva Malik, the leader of the despicable gang, and expertly captures the essence of evil incarnate. Unfortunately, the cast has collectively been let down by a trite and unfulfilling screenplay, and there is little they could have done to elevate the film from mediocrity.
What Maatr can be commended for is taking on the deeply sensitive issue of women's safety and justice, at a time when heinous acts like the ones depicted are becoming increasingly commonplace. It certainly doesn't trivialise the subject, and gives us a glimpse of the insensitivity towards rape victims from law enforcement and society as a whole. Director Ashtar Sayed does well to create an ominous and suspenseful mood, using some of Delhi's deserted locations to capture the horror faced by victims of such atrocities. With the backdrop of the nation's capital, it's impossible for viewers not to think about the recent real-life tragedies that have taken place there.
Despite the obvious good intentions of the filmmakers, one comes away with the feeling that such a poorly developed and repetitive plot ultimately does a disservice to the grave issues it wants to bring attention to. Maatr disappoints in that it had the potential to break new ground with a powerful woman in the lead, but it plods on with a thin storyline, reverting to an uninspiring and quite forgettable trajectory by the end.