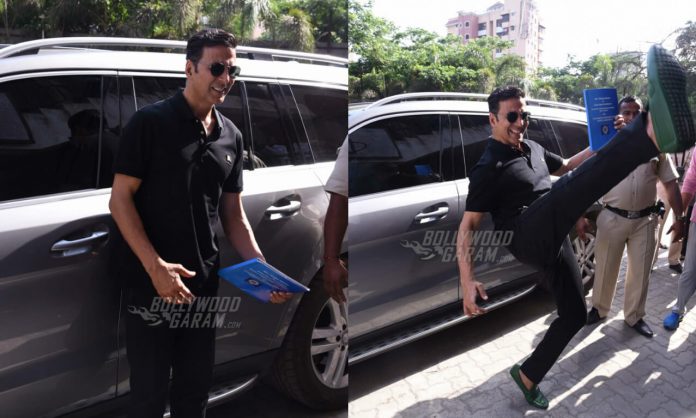 In collaboration with Dr. Panda, Akshay Kumar launches a Health Insurance for stunt artists at an event yesterday
Bollywood actor, Akshay Kumar won the National Film Award for the Best Actor for his performance in crime thriller, Rustom. Box Office India has listed Akshay as one of the most successful actors in the history of Indian Cinema. The actor was highly condemned for this illustrious award earlier this month as people thought he was ineligible. After facing criticism from people all around the country, he said to media on Monday,  "I have been working in the film industry for the last 25 years and I have noticed that every time whoever wins a National Award, the debate starts on who is deserving to win the award. I got it after 25 years. If you think I don't deserve it, you can take it away." Read full report here.
Apart from acting, Akshay has also worked as a stunt actor and so he knows how much risk a stuntman takes in his life. He feels sympathy for them. In collaboration with the cardiac surgeon Dr Ramakanta Panda, Akshay has come up with an exclusive idea of providing insurance schemes to approx. 380 stunt artists between the age of 18 to 55 in the industry.
An amount of Rs. 6 lakh has been fixed to be provided to a stunt artist for physical injury or accident on set and in case of death, the allowance has been increased to Rs 10 lakh. He also feels that equal status and respect should be given to the stunt artists and choreographers in award shows.
Dr. Panda says that, "Akshay came to me saying how could he help these people who are doing stunts in films and get injured and need treatment. He asked me if I can reserve some beds for them. Since they (stunt artists) work across the country, I thought insurance would be a better help. So we manage to collaborate with the insurance company to provide the facilities."
In response to this scheme, Ejaz Gulab, general secretary of Movie Stunt Artist's Association, says, "We had approached many insurances companies in the past for our members' security, but none cooperated. We are thankful to Akshay for securing our lives."
Yesterday on April 24th, Akshay Kumar along with Dr. Ramakant Panda attended the General Body Meeting of Movie Stunt Artist's Association and launched the scheme. Take a look at the entire gallery from the event –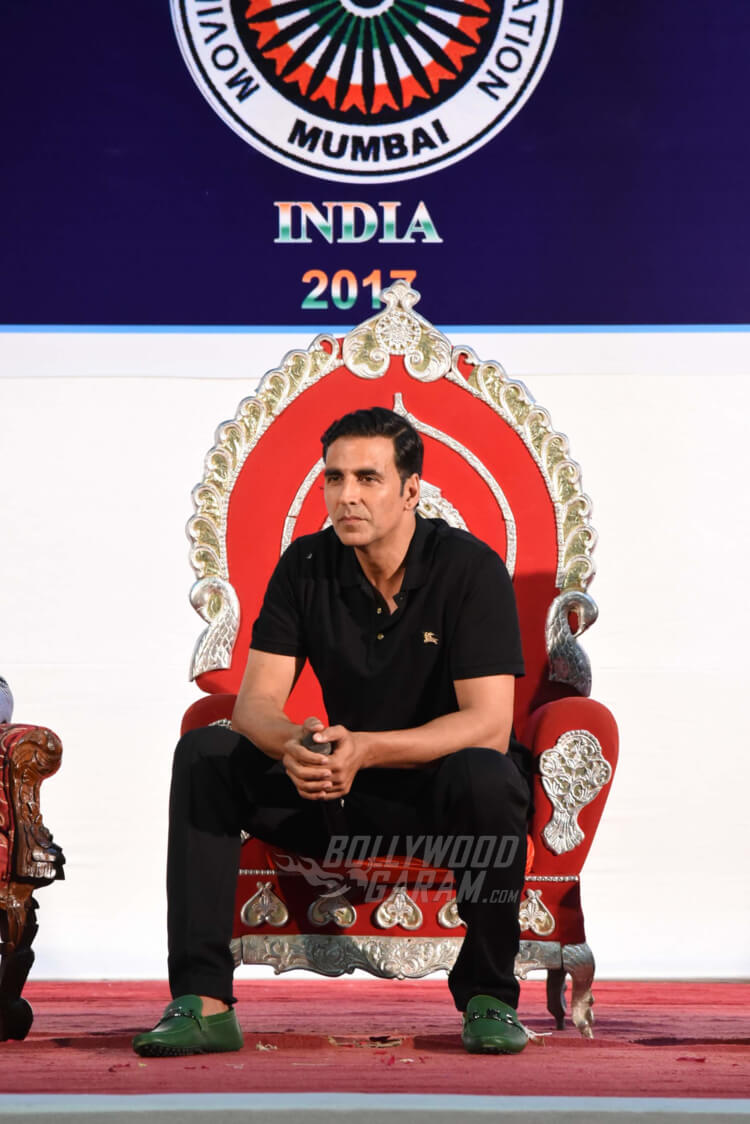 Photo credits – Viral Bhayani