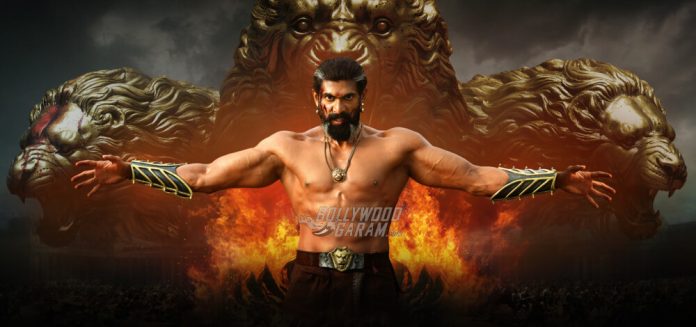 Rana reveals that he is blind in his right eye. He says, "If I close my left eye, I can see no one."
Rana Daggubati, who played the role of Bhallaladeva, the villain Baahubali has received and amazing response from the audience for his acting. Amidst the Baahubali fever, Rana Daggubati revealed to a source that he is blind from one eye. In an interview, he said that he cannot see from his right eye which came as a big surprise for his fans! Can you imagine someone with partial vision achieving what he has? His story has truly inspired millions fighting blindness to follow their dreams and passions.
In the interview with a Telugu channel Gemini TV, Rana revealed, "Should I tell you one thing, I am blind from my right eye. I see only from my left eye. The one you see is someone else's eye which was donated to me after his death. If I close my left eye, I can see no one."
He further added that, "LV Prasad operated me when I was young. Study well, we will support, be courageous as you have to look after her. Sorrows will go away one day but you have to gear up and keep them happy always."
He even told a contestant that being blind should not act as a barrier for her or her children in living a happy life. This announcement has definitely made his fans respect him even more and Rana Daggubati has become an inspiration for all.
But what caused him to go blind in one eye? In an exclusive with Outlook magazine, Rana revealed, "It was a corneal defect from birth. I had it operated with a donor eye over 10 years back but still the problem persists due to some technical issue. Except colour, I cannot figure what is what with my right eye. But I have no problems as such. Please also write that I am very much fit and fine!"
Baahubali is at it's peak. The sequel has broken all the box office records so far- Rs.600 cr. and still counting. The hero, Prabhas aka Baahubali is the first South Indian actor to get wax statue at Madame Tussauds in Bangkok. The movie has crossed all the records of Indian cinema. More than one million tickets were pre-booked online alone!